GrainCorp Oils has announced a $125 million investment into its operations, which will see the consolidation of its edible oils refining and packing business.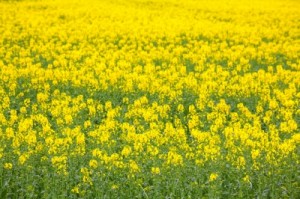 The investment will involve the expansion and upgrade of its Oilseeds operations in Numurkah, and its Foods facility on West Footscray, Victoria.
However, the company is set to cut 130 jobs from its Murarrie, Queensland facility, which will progressively cease operations from early 2016. The jobs from Murarrie will be relocating to the two larger locations, with 44 jobs expected to be generated in the upgraded plants.
GrainCorp also expects around 400 new indirect jobs to be created from the increase in economic activity in the regions.
GrainCorp Oils general manager Sam Tainsh said the project would involve the creation of a strategic hub in Victoria that was closer to key oilseed growing regions.
"This is our $125 million vote of confidence in Australian food manufacturing at a time of uncertainty for many manufacturers in the country," Mr Tainsh said in a statement.
"It delivers a logical and more efficient focal point for the sourcing, crushing, refining and distribution of our locally produced edible oils and food ingredients."
The project aims to improve the competitiveness of Australian-produced food ingredients and also aims to ensure that there is strong demand for Australian canola and other oilseeds. The project would bring about greater integration of refining and packing operations with the elimination of the Murarrie plant which is isolated from the major oilseed growing regions.
The company also said the project will deliver improved environmental performance and reduce carbon emissions by 25,000 tonnes per annum due to the replacement of coal-fired equipment.
Mr Tainsh said their priority now is to ensure their staff in Murarri will be given certainty and enough time to plan for their future.
"Where possible, we will seek to redeploy affected staff to other parts of our business."
"Where redeployment is not possible, we will provide comprehensive training and assistance to find new employment."