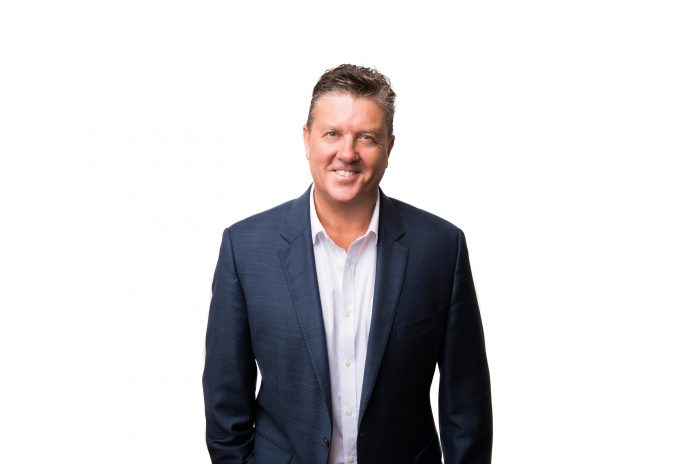 Article by Rob Stummer, Asia Pacific CEO at SYSPRO
The Australian Government is unlocking the potential for the manufacturing sector to deliver for the future of our nation with the $1.3 billion Modern Manufacturing Initiative (MMI). It will be a key driver of our economic recovery and future resilience.
The rationale is that despite our world-class skills and incredible natural assets, Australian manufacturers need to scale up in priority areas of strategic importance that provide good returns.
The National Manufacturing Priorities
The MMI will provide co?funding for large manufacturing projects that have broad benefits across the sectors named the 'National Manufacturing Priorities'. To super-charge Australian manufacturing it will focus on areas of strategic importance, including:
Resources Technology and Critical Minerals Processing
Food and Beverage
Medical Products
Recycling and Clean Energy
Defence
Space
Transformative investments in manufacturing technologies
Australia needs to be recognised as a high-quality and sustainable manufacturing nation. With our Government supporting transformative investments in manufacturing technologies and processes, there is so much opportunity to invest in smart factory technologies. Digital transformation should now be a key priority for all manufacturing businesses as it leads to enhanced productivity, safety and quality outcomes.
In addition to the funding already announced for the MMI, the government is investing more than $475 million to drive industry growth and scientific development. The new funding includes $117.8 million over the next four years to deliver Australia's first Artificial Intelligence (AI) Action Plan, as part of the government's Digital Economy Strategy.
Inspired by the success of the UK's national network of large-scale manufacturing accelerators like the Industry Catapult centres, Flinders University has established Australia's first industrial-scale "Factory of the Future" facility – Line Zero at the Tonsley Innovation District in Adelaide, a former car factory, where the Chrysler Valiant and Mitsubishi 380 sedans were manufactured.
The Line Zero facility demonstrates the transformative potential of advanced manufacturing technologies when they are implemented in a human-centred way. The factory cleverly combines research and development with skills training. Initiatives like the Factory of the Future will accelerate our push to modernise Australian manufacturing, in line with the industry powerhouses like Germany and the UK.
Real time reporting and visibility of processes
The reality is that manufacturers have reached an inflection point, where digital transformation is now vital for them to remain competitive during our economic recovery.
Achieving intelligent interconnectivity between automation, digitisation and data analytics in manufacturing operations will drive transformative change in manufacturing in Australia. Our manufacturers should fully embrace interconnected manufacturing by digitally transforming their operational processes.
Automatically connecting with machines to read real-time data without manual inputs will drive efficiency and transparency to manage operational performance better. This will help to increase productivity, minimise loss and lower production costs.
Ensuring full interconnectivity between all equipment and machines to digitise their factories will enable Australian manufacturers to provide real time reporting and visibility of processes, so they can measure performance in real time via their ERP system.
The next logical step for manufacturers to optimise operations is to implement a Manufacturing Operations Management (MOM) system integrated within your ERP solution to ensure the effective execution of manufacturing operations to help improve efficiency.
Utilising MOM, manufacturers will have a single source of data and full visibility of production. Besides providing an equipment status, employee performance and job status, data is digital and can be analysed to provide a predictive function to improve factory performance.
Securing Australia's future with manufacturing
If we get the investments right over the next few years, Australia's manufacturing sector can deliver world class products, incorporate the best technology and provide the high paying and secure jobs our manufacturing industry and country needs.
For too long we have attempted to be all things to all people. We cannot do everything, but we can punch above our weight in those sectors where we have an edge over our foreign competitors.
Australia has been phenomenally successful in sectors like mining and agriculture because of the competitive strength of our natural resources sector internationally. Our food manufacturers are helping farmers achieve more value from their produce by enhancing efficiency through better food processing techniques that extend nutritional value and shelf life of goods.
Manufacturing companies are more likely to grow and attract investment when there are fewer barriers and they are supported by a thriving business environment. With the government focusing its investment on projects that will create collaborative environments, encourage the market to invest and partner with business, research organisations as well as governments.
Manufacturing is critical to a modern Australian economy. It is a vital part of Australia's economic recovery. Manufacturing is key to almost every supply chain and adds value across all sectors. The vision is for Australia to be recognised as a high-quality and sustainable manufacturing nation that clearly focuses on its six key national manufacturing priorities that supports a strong, modern and resilient economy for all Australians.