Wuhan Iron Steel Group (WISCO) has approached GE's Power Conversion business to support, design, supply and commission electrical and automation equipment for the continuous annealing line of the new Fangchenggang site in Guangxi Province, China, which is strategically placed to expand WISCO's sales in the southern and western Chinese regions as well as in Southeast Asia.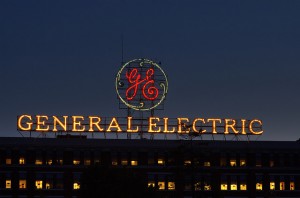 The increase in demand for high-quality steel for the domestic car industry has prompted WISCO to select GE's Power Conversion business to deliver an electrical and automation system that includes level 1 and level 2 automation, low-voltage equipment and instrumentation for the plant's continuous annealing line that will produce high-quality mild steel and high-strength steel strips with thickness between 0.4 mm to 2.5 mm and width between 1000 mm to 1880 mm.
According to the press release by GE, its sophisticated electrical and automation systems combined with the power of its variable speed drives are fully capable of delivering the level of precision required to accurately anneal the cold-rolled steel strips and prepare them for the next process. For instance, GE's LV7000 low-voltage drive guarantees a state speed error of less than 0.01% (with encoder) and reduces power requirements by more than 50% compared to traditional mechanical drives.
The Fangchenggang plant, which will produce high-quality steel strips for the high-end Chinese car industry, is due to commence production in early 2016 at 900 kilotons a year.
"To become a world-class enterprise, WISCO cannot be separated from cooperation with world-class companies. GE's technology and performance has given WISCO great confidence. We chose GE due to its reliable technical capabilities, service level and business terms," said Wangming Hu, Deputy General Manager of WISCO.
"WISCO is seeing strong market opportunities for high-quality steel products in Southern China and Southeast Asia and GE's Power Conversion business is best placed to provide technical excellence and support to help make the new plant a success. Our technologies will minimise risk and production downtime and deliver unparallelled efficiency to support WISCO's market-leading ambitions. We have a longstanding relationship with WISCO and are delighted that our track record gives the business the confidence to entrust us with such a strategically important part of their operations," said Anthony Lyons, Global Business Leader — Metals & Mining at GE Power Conversion.
China's automotive market has been growing at a phenomenal pace in the last few years and is set to nearly double by 2019 when compared to sales in 2012. However, consumers are preferring imports due to concerns about the quality of cars manufactured by Chinese car makers, a perception that the Chinese industry is eager to shake off.