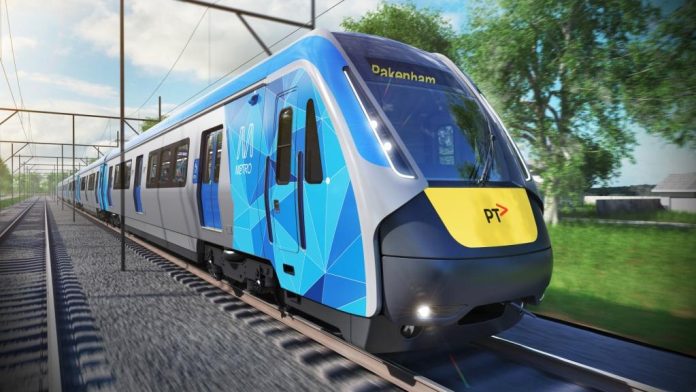 The Victorian Government is building a new, cutting-edge facility in Pakenham East to house and maintain its new fleet of 65 high-capacity metro trains (HCMTs) which will be built in Newport.
The 118-hectar train depot, which will include maintenance facilities, a train simulator and stabling for up to 30 trains, will be built with 87% local content, creating 400 jobs during construction and supporting 100 skilled ongoing jobs once the facility is operational.
Premier Daniel Andrews, who joined Minister for Public Transport Jacinta Allan in Pakenham East on Tuesday, said the new facility will complete by the end of 2018, when the first of the 65 new HCMTs ordered by the Labor Government is due to arrive.
"These state-of-the-art trains will be built in the inner west, stabled in the south east and create hundreds of jobs across Victoria," Mr Andrews said.
"It's part of our record investment in transport to create jobs and get people home safer and sooner, every day."
Minister Allan said the investment will significantly increase Victoria's transport system.
"The new depot will house and maintain Victoria's new fleet of high-capacity trains, which will reduce crowding and create space for more passengers on our train network as Victoria grows," the Minister added.
The $2 billion HCMT project will be delivered by the Evolution Rail consortium which comprises Downer Edi, CRRC Changchun Railway Vehicles and Plenary Group.
Under the agreement, at least 15% of the work on the project will be done by apprentices, trainees and cadets, with 7% of the workforce to be filled by workers from disadvantaged backgrounds.