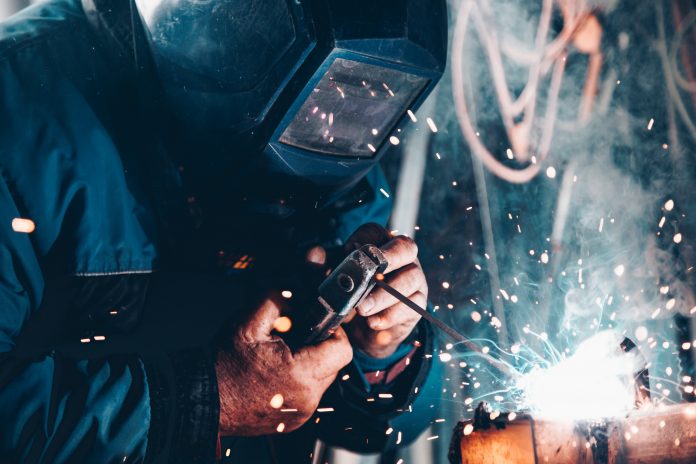 Article by Stephen Moore, Managing Director, Asia Pacific Japan at Ceridian
This past year highlighted the importance of every organisation's ability to be agile and embrace change. COVID-19  kickstarted a new chapter for the manufacturing industry in Australia. As borders closed and demand for essential products rose, forward-thinking organisations within the industry looked to shift operations quickly and create a revitalised source of high-wage jobs, valuable exports, and national revenue.
Digital transformation is the key for manufacturers to increase efficiencies, reduce costs, support growth, and improve safety. As rapid and continued change is anticipated, the sector needs to consider how it will marry a technology-first operating model with its greatest asset – its people.
Industry 4.0, the long-awaited "smart factory" or "factory of the future", has been defined by Deloitte as a "fully connected and flexible system".  This is as much about empowering workforces through smart processes, technology, and tools as it is about digitisation. By reducing complexity across the entire manufacturing ecosystem and putting people at the heart of the transformation process, organisations can achieve lasting change.
There are three guiding principles that are critical to making this vision a reality:
Intelligent technology drives change
According to Gartner, worldwide IT spending is projected to total USD $3.9 trillion in 2021, an increase of 6.2% from 2020, yet many manufacturers currently operate with legacy human capital management (HCM) systems and batch-based processes that have been cobbled together. Over time, this leaves many with disparate systems and no single source of data truth when it comes to managing a workforce.
To realise new market opportunities, modern technology that unifies workforce systems including recruitment, onboarding, training, and scheduling is needed to create efficiencies in production and labour planning.
A lack of integration in today's complex and evolving regulatory landscape can result in costly errors and compliance issues in the form of fines and penalties, brand damage, and lost productivity.
Payroll software empowers employees
Even before the pandemic, Australian employees reported increased levels of financial stress. In fact, Ceridian's Australian Pay Experience report found that four in five employees were stressed about money. The report also revealed that employees want more transparency about pay from their employer. Concerns about finances are known to distract employees and reduce productivity. Finding ways to support an employee's financial well-being is good for employees and employers alike.
With this in mind, manufacturers operating in today's competitive job market should prioritise investing in the financial well-being of their workforce in order to retain top talent. Paying employees accurately and on time is table stakes and should be the first step. In addition, payroll software that gives employees access to pay and tax information from anywhere, at any time, significantly empowers them. While it reduces financial stress amongst employees, it in turn improves retention and reduces absenteeism.
Data-based insights spur meaningful actions
Transitioning to industry 4.0 technologies can positively affect a company's bottom-line and pave the way for higher returns. This is especially true as accessible data grows and is used to drive informed decision-making. Gut feelings and tribal knowledge will no longer be enough to justify decisions.
Insights need to be focused on cross-functional metrics and the interconnectedness of labour initiatives. For example, tracking training effectiveness between learning systems and job performance requires coordination between "classroom" training and practical, hands-on training. In this case, a workforce management system that connects learning and HR records will help inform production and staffing plans.
Digital transformations need to prioritise workers
Improving the technology readiness of manufacturing means not only having the right tools on the production floor, but also utilising an integrated workforce system to ensure the right people and skills are in place to drive the most value from it.
Labour typically represents the second largest expense for manufacturers. It's no wonder organisations want to prioritise their workforce through digital transformation initiatives. While the factory of the future brings much promise to the sector, it won't become a reality if it's being run by the workforce of the past.