Global steelmaking giants Nippon Steel Sumitomo Metal and ArcelorMittal will jointly acquire an automotive steel sheet manufacturing plant from ThyssenKrupp, aiming to more than double their combined production capacity in the US.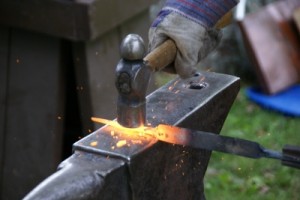 According to a report from Dow Jones Business News published on NASDAQ, the deal, which is expected to reach $1.95 billion (Y200 billion), will be Nippon Steel's largest acquisition ever outside of Japan.
Nippon Steel and ArcelorMittal will be splitting the purchase cost evenly, with specifics to be fleshed out and announced in the early part of December.
ThyssenKrupp has been searching for a buyer for its unprofitable plant after it has been unable to secure enough customers in the US. The German steelmaker built the plant in Alabama for Y360 billion and launched operations in 2010.
The plant can manufacture automotive and construction steel with an output capacity of around 2.2 million tons a year.
Nippon Steel and ArcelorMittal already operate a joint venture that produces steel for cars in Indiana. Acquiring the Alabama facility at a relatively low price, will boost the two companies' overall U.S. capacity to 4.2 million tons.
According to the report, the capacity for highly durable zinc-coated steel sheet used for auto bodies and other applications will total around 1.5 million tons. With the plant acquisition Japanese auto makers will be ensured of a stable supply of high-end steel sheet as they ramp up vehicle production in the region.