The world's first jet-powered 3D printed unmanned aerial vehicle (UAV) – the most complex of its kind – was showcased for the first time at the Dubai Air show.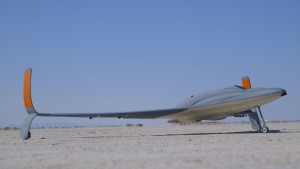 The drone was almost entirely 3D printed with lightweight materials and can fly faster than 150 miles per hour.
Developed in collaboration with Aurora Flight Sciences, the UAV weighs only 15 kg and has a wingspan of 3 meters.
"A primary goal for us was to show the aerospace industry just how quickly you can go from designing to building to flying a 3D printed jet-powered aircraft. To the best of our knowledge, this is the largest, fastest, and most complex 3D printed UAV ever produced," said Dan Campbell, Aerospace Research Engineer at Aurora Flight Sciences.
According to Campbell, the Stratasys 3D printing technology cut the design and build time of the drone by 50%.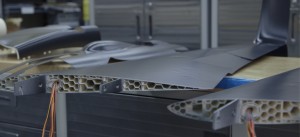 "This is a perfect demonstration of the unique capabilities that additive manufacturing can bring to aerospace. This meant using different 3D printing materials and technologies together on one aircraft to maximise the benefits of additive manufacturing and 3D print both lightweight and capable structural components," said Scott Sevcik, Aerospace & Defence Senior Business Development Manager, Vertical Solutions at Stratasys.
"Aurora's UAV is a clear evidence of FDM's ability to build a completely enclosed, hollow structure which, unlike other manufacturing methods, allows large – yet less dense – objects to be produced. In addition to leveraging FDM materials for all large and structural elements, we utilised the diverse production capability of Stratasys Direct Manufacturing to produce components better suited to other technologies. We elected to laser sinter the nylon fuel tank, and our thrust vectoring exhaust nozzle was 3D printed in metal to withstand the extreme heat at the engine nozzle."
Check out the video below.