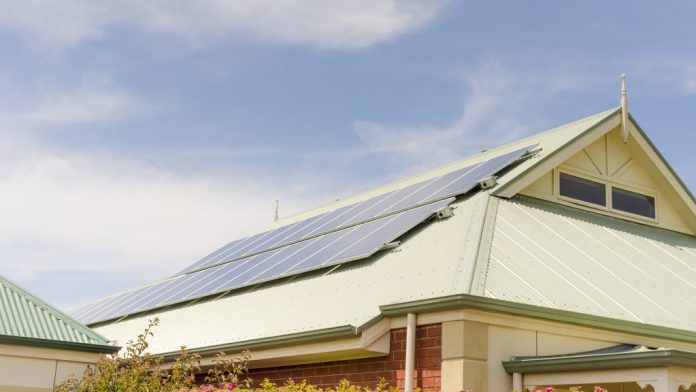 Households and small businesses in Adelaide have now started receiving the first battery installations as part of AGL Energy Limited's (AGL) world leading Virtual Power Plant (VPP) trial.
AGL's prototype VPP envisages installing and connecting a large number of solar battery storage systems across 1,000 residential and business premises in Adelaide.
The batteries will be able to communicate to each other through a cloud-based Sunverge control system, forming a connected system that will be able to operate as a 5 MW solar power plant.
ARENA CEO Ivor Frischknecht said the virtual power plant formed part of ARENA's agenda to work towards making energy systems more stable both in South Australia and nationally.
"ARENA is accelerating Australia's shift to a future where energy is produced and used in smarter and more effective ways," Mr Frischknecht said.
"In this case, storing and delivering energy at individual houses means power is available very close to where it's being used, and that has a range of benefits."
He said the project would allow households to use power from the sun, captured and stored from their own roofs, instead of getting electricity from large power stations situated outside cities.
"Central cloud based controls allow AGL to operate these systems like a typical power station, with even faster response times – discharging electricity to consumers' homes during periods of high demand and supporting the grid during periods of instability," Mr Frischknecht continued.
"Ultimately, this means virtual power plants could be rolled out across the country to provide reliable, affordable renewable energy to Australians."
AGL's first release of 150 batteries has sold out quickly and the company announced the second release of batteries ahead of schedule.
"I am pleased that consumers have supported this industry-leading initiative which offers an innovative solution, not only to savings on energy bills, but also to potentially helping stabilise the grid," said AGL Executive General Manager New Energy, Elisabeth Brinton.
"Being a part of the VPP means our customers will be able to consume more energy generated from their own rooftop solar systems, lowering their power bills and reducing emissions. We had a great deal of interest from the release of the first 150 batteries and I'm thrilled we can now open up the second phase of batteries for sale," Ms Brinton said.
Mr Frischknecht said one of project's principal goals was to influence regulatory change.
"It's important for regulators to see how these systems work in real networks so they can make evidence-based decisions when they're updating market rules," Mr Frischknecht added.
"And for AGL and other energy companies, the lessons learned will be invaluable in the future roll-out of similar systems in other locations."
ARENA is providing $5 million towards the $20 million project, contingent on the negotiation of a final funding agreement.
According to the agency, the rollout of batteries will continue into 2017, with the second phase focussing on distributing batteries to the Adelaide suburbs of Campbelltown, Tea Tree Gully, Henley South and Ottoway.