Leading photonics technology company  Zecotek Photonics has announced that it has begun testing and refinement of a 3D printer design that will allow for the use of a variety of alloys in printing.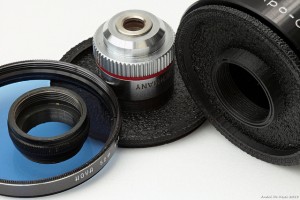 This 3D printer will have a more compact design than others of its kind and will print at higher speeds.
According to the press release by Zecotek Photonics, with the new printer, the ability to print quickly with high-performance metals will be of the utmost benefit to companies that must reduce the time between product design, prototyping and refinement phases.
The Greek-Armenian company LT-PYRKAL is Zecotek's partner in this initiative.
The company is a leader in research, development and production with a special focus on crystal growth and laser accessories and systems.
"With our partner LT-PYRKAL, we are assembling and testing our first 3D printer which will have the ability to use an extended and varied list of alloys to "print" metal components for targeted industries," said Dr A.F. Zerrouk, Chairman, President, and CEO of Zecotek Photonics Inc.
"Our technical team of scientists have identified a unique approach to handle high-performance metal alloys with our compact high-speed 3D print technologies.  The advantage of our design is the compactness, speed and quick transition from prototyping to 3D manufacturing at all levels of production.  Add the ability to handle high-performance metal alloys and the size of the market grows considerably. We are excited about the prospect of being a key leader in an industry that will revolutionise manufacturing."
The joint project was announced in February of 2014.
"We look forward to continuing to build on our growing relationship with Zecotek by completing the assembly and testing of their first compact high-speed 3D printer and assist them to move to full production and sales," said Mr. Gagik Buniatyan, General Director of LT-PYRKAL.
This will not be the first 3D printer that works with metal alloys but it does stand out from the rest due to its size and speed at which it can print.