Adelaide-based bus maker Custom Coaches has been placed under administration, putting 100 workers at risk of losing their jobs.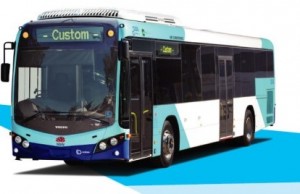 The company, which has bus and coach manufacturing and maintenance facilities in four states, has been cut loose by its parent company Alexander Dennis Limited (ADL) just two years after the Scottish bus maker made the purchase in 2012.
According to the article on Adelaide Now, the Australian Manufacturing Workers Union (AMWU) regional secretary Scott Batchelor slammed ADL for leaving the administrators to deliver the bad news to disgruntled Custom Coach workers.
"At 11am they announced to workers that the company had been put into voluntary administration and the parent company, Alexander Dennis, no longer wishes to pour money into the company,'' Mr Batchelor said.
"From what I understand, the company still has contracts with the State Government. There's a school bus contract and the public transport buses that they build for and there's probably some private sales. We're quite disappointed that the parent company didn't come down and break the news to employees themselves, rather than leaving it to the administrators.''
Transport Minister Stephen Mullighan said that the news was disappointing.
"I'm saddened to hear that Custom Coaches — who build bus bodies for the State Government's supplier Scania — has been placed into voluntary administration,'' he said.
"Custom Coaches is owned by multinational parent company Alexander Dennis, whose board met last night and closed both the Adelaide and Sydney operations. We are monitoring the situation, and while all orders appear secure, if required Scania will fill our demand through existing contracts with alternate suppliers."
According to the article on Yahoo News, the future of 100 workers now depends on whether the company can find a new buyer.
The administrator is checking the books and is set to meet with workers today.
"Then I suppose we'll know if we get paid but it doesn't look too good at the moment," said Clyde Lawson, employee at Custom Coaches.
The company has a valid contract to build buses for Adelaide's public transport network, and the Government assured that there will be no delay in the supply of buses even if no buyer is found, as the assembly work will be sourced elsewhere.