Konecranes — the world-leading group of Lifting Businesses™, serving a broad range of customers, including manufacturing and process industries, shipyards, ports and terminals — has received a crane modernisation project order from State Enterprise Ignalina Nuclear Power Plant ("INPP") in Lithuania, as part of the decommissioning of the Ignalina Nuclear Power Plant.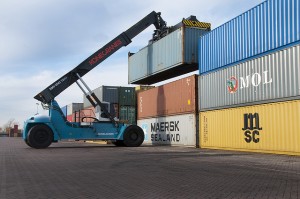 According to the media release by Konecranes, the order from INPP was received in February 2014. INPP needs to safely move nuclear spent fuel from the power plant to an interim storage facility in order to safely close down the plant.
As one of the most experienced nuclear material handling companies in the world, Konecranes will provide the handling cranes that will move casks with spent fuel from the spent fuel pool and relocate them at the other facility.
The company's specialised installation tools, that have been developed specifically for modernisation work in nuclear facilities, will ensure the safe and efficient conducting of the project.
"Modernisation of existing Ignalina NPP's cranes at the spent fuel storage pool halls is necessary to satisfy the technical preconditions of one of the key decommissioning projects. This project is specifically important because introducing of single-failure-proof system will ensure safe handling of spent fuel during operations at the units," said Darius Janulevicius, Director General at INPP.
"We are delighted that Ignalina Nuclear Power Plant selected Konecranes to carry out the complete detailed modernisation to the spent fuel cranes. We understood the high safety requirements that INPP had for the nuclear power plant and it was the perfect match to our SuperSafe single-failure-proof crane technology. We also understood that INPP has very important schedules that must be adhered to for the decommissioning to carry on as planned, as the cranes are an integral part of the decommissioning process," said Nicholas Bellwood, Konecranes' Sales Director Nuclear — Europe.