Toyota spends a little over $1 million an hour on research and development, based on figures from the company's latest annual report.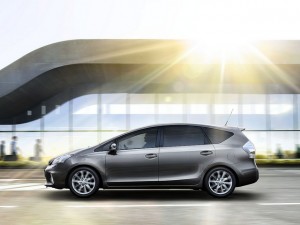 Toyota Motor Corporation (TMC) invested A$8.85 billion (807.4B yen) on R&D for the financial year ending March 30, 2013, according to a press release. The amount translates to more than $24 million per day or around $1 million per hour, a 3.5% increase from the previous fiscal year.
Toyota's R&D efforts include future cutting-edge technologies and product development in activities associated with the environment, energy and safety. The car maker says the goal of their product development activities is to "maximise driving pleasure, comfort and convenience while minimising traffic accidents and environmental impact".
"By achieving these sometimes conflicting goals to a high degree, we want to open the door to the automobile society of the future," according to Toyota's annual report.
"This massive R&D commitment demonstrates that everyone at Toyota is driven to listen to our customers and to develop new ways to improve their experience," said Toyota Australia executive director for sales and marketing Tony Cramb.
Last year Toyota companies were issued 1,491 patents in the United States alone, more than any other car company in the world. The car maker has also filed 1,261 patents worldwide for the development of the current generation of the Prius.
Toyota is also developing new battery technologies like solid state and lithium air, and has stepped up its R&D and production capacity of nickel-metal hydride and lithium-ion batteries, according to the release.
Mr. Cramb said innovation and ingenuity have always been the foundation of Toyota's success.
"Such passion is evident in the work of our innovative designers and engineers and, ultimately, in the vehicles and services we deliver," he said.
"Toyota is never going to stop trying to make ever-better vehicles for customers in Australia and around the world."