Australia's Matrix and Composites Engineering (Matrix) has announced on Wednesday that it has secured a deal with Subsea 7 for the supply of subsea installation buoyancy for the Chevron-operated Gorgon Project.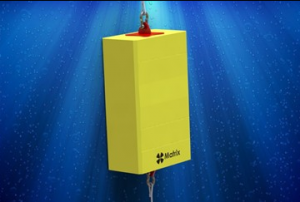 According to the media release from Matrix, under the agreement the company will supply subsea installation buoyancy ranging from 0.5t to 10t to the Gorgon Project in Western Australia. The buoyancy will be used to facilitate tie-in operations in water depths of up to 4,429 feet (1,350 metres).
The Gorgon Project is developing the Gorgon and Jansz-Io gas fields, located within the greater Gorgon area off the northwest coast of Western Australia.
Matrix CEO Aaron Begley is delighted to secure the contract and says it showcases the company's capability to provide complete solutions.
"The contract highlights our market leading position in the manufacture and supply of subsea buoyancy products," Mr. Begley said.
"Not only are we manufacturing the installation buoyancy, we are also using our fabrication and machining capabilities to make the associated tooling and through members, all under the one roof."
Matrix is the only manufacturer of subsea buoyancy systems in Australia and Asia, and its Henderson plant is the world's largest, most technically advanced composite syntactic foam plant.
"This allows us to manufacture greater quantities of high quality product within shorter timeframes," said Mr. Begley.
"Delivery times are also reduced when supplying local operators. At Matrix, we also invest heavily in research and development and intellectual property which gives us a further competitive advantage in regards to product innovation and differentiation."
The subsea installation buoyancy will be manufactured in-house at the company's new 20,000m2 composites syntactic foam plant in Henderson, while the associated tooling and through members will be produced in Malaga at the Matrix Offshore Services & Engineering (MOSE).
Thirty-five people will be directly involved in the manufacturing of the complete product, as specified in the agreement, while an additional 190 shop floor staff will have roles in specific parts of the manufacturing process.