A new certification program for the Australian meat and livestock industry has been launched to help processors demonstrate their commitment to best practice animal welfare.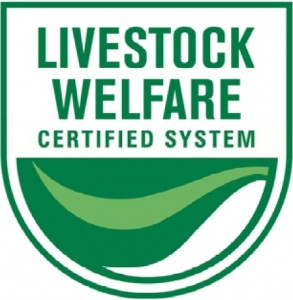 The Australian Animal Welfare Certification System (AAWCS) was launched during the Australian Meat Industry Council's (AMIC) national conference held on Thursday at the Gold Coast, reports BeefCentral.com.
AMIC animal welfare committee chairman Tom Maguire said customers of the Australian meat and livestock industry require processors to comply with good animal welfare practice, and the AAWCS will help them show their compliance to the industry's pre-existing 'Industry Animal Welfare Standards for Livestock Processing Establishments.'
"The AAWCS has been developed to help Australian livestock processors demonstrate to their customers their superior commitment to best practice animal welfare," Mr. Maguire said.
"These Standards integrate Australia's mandatory animal welfare requirements at livestock processing establishments together with commercial and international requirements into a single best-practice animal welfare standard for livestock processors."
The AAWCS is a voluntary program available to any Australian export or domestic business that processes cattle, sheep, pigs or goats. Participants certified by the AAWCS have exclusive rights to use the program's trademark.
Livestock processors who will commit to the certification program should implement the Standards in their documented Quality Management System, which includes Standard Operating Procedures, Work Instructions, monitoring, verification and recording systems, and preventive and corrective actions.
A yearly audit must also be done by an approved auditor to maintain the certification, according to the report.
"Auditors under the AAWCS are approved by AusMeat and are required to meet specific animal welfare and auditing competency criteria. This ensures a consistent approach to animal welfare auditing and integrity in the certification process," Mr. Maguire said.
The Australian Livestock Processing Industry Animal Welfare Certification System is an initiative of the Australian Meat Industry Council, with support from the Australian Meat Processor Corporation and AusMeat.