The new Government led by Prime Minister Tony Abbott brings with it manufacturing policies that are bound to change the industry's landscape. Whether you agree with the proposed changes or not, we know that everyone just wants the manufacturing industry to surpass the challenging business conditions it has experienced in the past couple of years.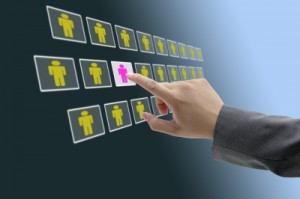 As the business environment continues to grow more competitive, there remains a high demand for highly skilled employees in Australia. If you want your company to survive in the cutthroat industry, it is not enough that you innovate and invest in technologies. More than anything you need to invest in people who will meet your business' needs.
Steve Shepherd, Group Director of Randstad and one of the leading employment market analysts in Australia, said this is good news for both job seekers and employers.
"As an employer in the industry, it means the onus is on you to make yourself and your company attractive, to attract and retain the quality talent you need so your business continues to succeed," said Mr. Shepherd.
This means companies have to go beyond the usual methods of recruitment in order to find the right people in the vast talent pool.
Mr. Shepherd says companies have to look past social networks and connections, and dive into the possibilities available in "big data".
'Big data creates incredible opportunities for you to locate talent you would have never found in the past, from anywhere in the world. People that may not know about you or your vacancy."
He likened big data to an iceberg—you can only see the 20 percent of candidates using the usual search tools that other businesses also use such as Google, LinkedIn, Facebook, Twitter and other platforms like alumni databases and referrals. However, there is that other 80 percent which is underutilized by businesses and can be accessed through data mining, a method that is increasingly gaining momentum among talent sourcing experts.
"Knowing how to efficiently and effectively use data to help a business meet its financial, company and people goals will increasingly become important and jobseekers will benefit from this growing trend," Mr. Shepherd said.
The employment market expert also emphasized the importance of the 'employer brand', which represents the image your business projects as a potential employer.
"If you have a strong employer brand and unique value proposition, then your company is considered a distinctive place to work, with attractive brand values and career prospects. It helps you recruit highly-skilled and promising new employees and enhances their loyalty by increasing their identification with your company."
An effective employer brand will also differentiate your business from its competition, boosting your visibility in the job market.
On the other hand, if you're a job seeker, Mr. Shepherd said you need to understand the importance of having the right personal data that accurately reflects your knowledge, skills and experience. Using the appropriate language in your resume allows you to be easily discovered by employers.
"Honing all of these skills will be the secret to success to sourcing the best talent in manufacturing, and can be achieved either through the development of in-house expertise or working with skilled recruitment consultants who truly understand the art of sourcing and recruiting and can find you the best talent in the market, not the best talent on the market."