The Australian Manufacturing Workers' Union is urging the Federal Government to rethink the abolishing of the Clean Energy Finance Corporation, after the government-owned organisation revealed that it has 50 projects worth at least $4.5 billion advanced in the finance pipeline.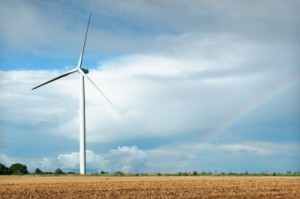 Aside from that CEFC is reportedly considering a further 120 clean-energy project proposals.
Thousands of new manufacturing jobs that are expected to be created from these projects will be at risk should the government axe the CEFC, like it did to the Climate Commission last week, according to the AMWU media release. This has prompted the union to join forces with business and environmental groups in asking the new government to consider the costs of abolishing the CEFC.
Environment Minister Greg Hunt has already made it clear that Coalition wants to disband the CEFC, which has a legal obligation to operate until Parliament terminates it.
"We have always said we do not support the creation of a $10 billion green hedge fund," said Mr. Hunt, quoted in an ABC News report.
He said he will review the contracts that have already been drafted.
"We've always said that we wouldn't claw back funds that had already been paid, I think that was the prudent and responsible thing to do."
AMWU National Secretary Paul Bastian, who endorsed calls from the Wind Tower Manufacturing Alliance and the Climate Institute, said dumping the Corporation would cut Australia out of an emerging trillion dollar industry.
"The threat to the Corporation is another example of this Government taking a wrecking ball to sensible, innovative environmental initiatives. The CEFC has worked with major banks the Commonwealth and NAB in making seed funding easier and faster for the emerging clean energy industry," he said.
"Knocking down this avenue of funding would put Australia back behind the rest of the world in alternative energy, it would cut this country out of an emerging $7 trillion global industry."
Steve Garner, spokesman for Wind Tower Manufacturing Alliance, said it would be "crazy" to cut off the funding which help companies survive and thrive. Garner's Keppel Prince has secured a $15 million tender to build 51 wind towers in NSW. The project is expected to generate up to 100 extra jobs.
"That wouldn't have happened without the financing assistance from the CEFC," said Mr Garner.
Meanwhile, Giles Parkinson, a former Business Editor and Deputy Editor of the Financial Review, said in the ABC report that axing the CEFC will send a bad message to those who want to engage in low-carbon technology.
"[If the the CEFC is axed] It will stop a lot of projects from going ahead and it will send a very bad message to people wanting to get involved in low carbon technology, that the Government is not behind it," Parkinson said.
"Financing for some of these projects can be pretty hard to get, because a lot of them are using very new technologies or ideas, and banks have got a fairly short term view of things and are very conservative."