Australasian bread products manufacturer Tip Top Bakeries, a subsidiary of George Weston Foods, has recently completed a national rollout of the latest TouchStar Runner Mobility Software solution. The paperless system automates business transactions in real time, eliminating historical order-taking and connecting delivery drivers with goods manufacturers, distributors and other members of the supply chain.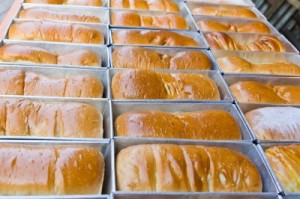 "TouchStar transformed our previous paper-driven systems. We have achieved substantial improvements in efficiency and productivity, and streamlined the allocation of resources whilst reducing waste," said George Saidi, Group Manager, Commercial and Supplier Management for George Weston Foods in a media release.
"Our customer service staff really appreciates the new 'Proof of Delivery Dockets'."
"Previously, when a customer would call querying a delivery, our staff spent time looking for paper dockets, then mailing copies. Now, the staff instantly accesses proof of delivery documentation electronically and emails those to the customer," explained Saidi.
Tip Top Bakeries selected TouchStar several years ago to automate their paper-oriented order and delivery system. As the bakery grew to employ over 600 independent contractors and produce 1 million loaves of bread daily, it became imperative to upgrade its system to something more efficient.
"The move to a paperless environment and the elimination of paper and onsite printing and storage costs associated with delivery documentation have resulted in a reduction in overall costs," said Peter Gibbs, CEO at TouchStar.
"At completion of delivery, all information, invoices, etc., are now routed through our TouchStar HyperDocs™ Enterprise Software solution and emailed directly to Tip Top's customers."
"Using TouchStar solutions has certainly improved the level of service we can offer our customers. And drivers are saving time with reduced paperwork, resulting in reduced time spent in the reconciliation of the day's deliveries by the drivers," added Mr. Saidi.
TouchStar is a privately-owned corporation which owns Mobility, Middleware & Enterprise Software development and application facilities in Sydney, Australia and Tulsa, Oklahoma. The company has over two decades of field automation experience and boasts over 20,000 successful installations worldwide.
For more information visit www.TouchStarGroup.com.