Australian orthopaedic implant manufacturer Global Orthopaedic Technology (Global) has announced today that it will begin exporting its locally-made Paragon hip replacement to the US, following the commercial agreement entered into with OMNIlifescience Inc.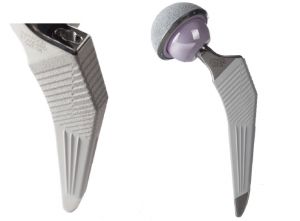 Global's CEO Darren Churchill called the development a "great achievement" for the company as it recognizes the best practices in Australian research and development and manufacturing.
"The whole team at Global is thrilled that our locally designed and manufactured Paragon will now be distributed to the US, the world's largest orthopaedic market," said Mr. Churchill in a media release from the company.
The cementless Paragon hip implant reproduces natural physiological bone strain, enhancing the quality of site fixation by incorporating tension grooves on the lateral aspect of the stem.
Aside from hip implants Global also offers total knee replacement and reconstruction systems, spine support products and bone graft substitutes.
Founded in 1999, Global has grown to become the largest Australian-owned orthopaedic implant designer and manufacturer in the country, with two R&D and manufacturing facilities in Bella Vista and Seven Hills in Sydney.
According to the media release, Global's agreement with the Massachusetts-based company follows Section 510 (k) regulatory approval of the Paragon by the American Food and Drug Administration (FDA), earlier this year.
"We are looking forward to supplying the US market with the Paragon through our agreement with OMNIlife science Inc., an organisation, which like Global, is committed to the design, manufacture and distribution of high quality, innovative orthopaedic products."
"The export of the Paragon to the US continues Global's sustained growth across Australia and overseas markets."
For more information about the Paragon hip replacement and Global Orthopaedics go to http://globalortho.com.au/