The third round of the Tasmanian Government Innovation and Investment Fund (TGIIF) worth $1.5 million has officially opened on Monday, according to a media release.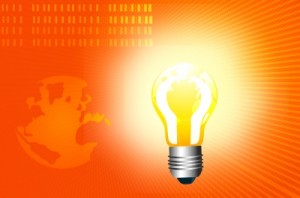 The TGIIF, which is aligned with the Tasmanian Government's Economic Development Plan, aims to assist Tasmanian businesses or groups of businesses to invest in innovative projects that will significantly improve their sustainability, performance, growth and productivity, helping them to increase exports or replace imports and deliver innovative business practices.
Minister for Economic Development David O'Byrne officially launched the third round on Sunday at Houston's Farm in Cambridge and proudly shared the achievements of the TGIIF's first and second rounds.
"The first two rounds of TGIIF saw 35 businesses receive support totalling $5.3 million, leveraging private investment of over $21 million and creating 470 new Tasmanian jobs," Mr. O'Byrne said.
"The Tasmanian Government is committed to providing new, sustainable jobs right across the state.
"Through TGIIF we are delivering on that commitment and building a strong economy and creating opportunities for all Tasmanians."
Previous recipients of the funding came from a broad range of industries and the grants supported 35 projects of different types and sizes across the region.
"From improving honey production to helping engineers produce key components for unmanned drones, TGIIF has highlighted many of our strengths and areas of great potential," said Mr. O'Byrne.
"It is by looking at these competitive advantages and playing to our strengths that we will sustainably grow the Tasmanian economy."
"We are excited about the innovative and exciting new projects that will emerge through round three of TGIIF and the sustainable, long-term jobs they will create."
Ten applicants in Round One successfully received funding which totaled $1.8 million and the projects are expected to create 122 jobs. In Round Two, 25 applicants received a total of $3.5 million and projects are expected to create 262 jobs.
The Department of Economic Development, Tourism and the Arts will be assessing the applications for the third round, and these businesses have the possibility to receive grants worth up to $250,000.
"TGIIF funding drives job creating private investment in sectors highlighted as priorities in the Economic Development Plan because of their growth potential," the Minister said.
For further details visit www.development.tas.gov.au/tgiif