The Australian Nuclear Science and Technology Organisation (ANSTO) has been granted a licence by the Australian Radiation Protection and Nuclear Safety Agency (ARPANSA) for the preparation of a site for the ANSTO Nuclear Medicine Molybdenum-99 Facility, a new manufacturing centre which will triple the production of Molybdenum-99 used to detect life-threatening illnesses.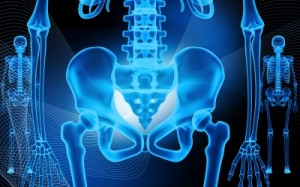 According to a media release from ANSTO, the plan is to take a leadership position in the production of molybdenum-99 (Mo-99) on a global scale. Mo-99 becomes technetium-99m (Tc-99m) and is used in medical institutions for the diagnosis of various ailments including heart disease, cancer and muscular and skeletal conditions.
ANSTO said there is a growing demand for Mo-99 worldwide, but global supply is seen to be decreasing. Nuclear medicines are transported to 250 hospitals and medical centres across Australia every week, and more than 550,000 people receive a diagnosis using Mo-99 every single year.
ANSTO's new facility will give Australia the capacity to meet both local and global demands with medicine using only Low Enriched Uranium.
An ANSTO spokesperson said they are pleased that their expertise and the quality of their plans have been recognised with an approval. ANSTO is backed by 60 years of experience in safely managing science infrastructure in Lucas Heights, in Sydney's Sutherland Shire.
"ANSTO has a long, proud tradition of working closely with our community as we develop infrastructure and services that improves the environment, contributes to Australian industry, improves health outcomes and potentially saves lives," the spokesperson said.
"While this is a good thing for patients and non-proliferation, it has always been ANSTO's position that the most appropriate location for storage of by-products from nuclear medicine production is in a permanent national repository. ANSTO continues to join with the council and community to advocate that view."
The decision to issue a licence to ANSTO has prompted Sutherland Shire mayor Steve Simpson to renew calls for the Federal Government to address the problem of long-term management of radioactive waste.
''For too long, the government has ignored the outstanding problems of nuclear waste management," Mr. Simpson said in a report on The Leader.
''We are concerned that in the absence of a national repository, not only will the 2015 shipment be sent to ANSTO but subsequent shipments will be sent to Lucas Heights for storage, which is not a suitable site for a radioactive waste repository.
''The continued transportation of intermediate level radioactive waste to Lucas Heights in the form of reprocessed fuel represents an unnecessary risk to the surrounding residents and communities.''
Read the entire Statement of Reasons for the ARPANSA decision here.