AMA Group Limited has agreed to acquire Custom Alloy Pty Ltd in a move which would expand AMA's Vehicle Protection Product business alongside its East Coast Bullbars business.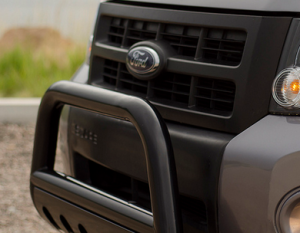 AMA is paying $4.9 million for the Queensland-based Custom Alloy which manufactures alloy bullbars for the medium commercial vehicle market. According to the ASX statement from AMA, Custom Alloy has a well-established customer base and has posted strong financial result for FY2013, with revenue at c$11.69 million.
"AMA is delighted about this significant acquisition that will expand our offering in the Vehicle Protection Product business and create significant value for our shareholder," said AMA Executive Director and CEO Ray Malone.
"AMA have been carefully reviewing acquisition targets for sometime and are pleased to make our first significant acquisition out of existing cash resources. We look forward to positive contributions from the Custom Alloy business in the future."
Mr. Malone expressed his enthusiasm about the deal in a related feature on the Australian.
"This is a belter," he said, quoted in the report. "If this involved 100 per cent of my money I would have bought it in a heartbeat."
According to the report, AMA's East Coast Bullbars accounts for 35 per cent of the bullbar market, while Custom Alloy adds another 15 per cent. The acquisition now moves AMA's share of the total "frontal protection" market to 20-22 per cent, behind the 34 per cent enjoyed by ARB.
Mr. Malone said things seem to be returning to normal for the auto sector which has been pounded by the downturn of the mining industry and the abandoned FBT changes.
AMA is focused on the wholesale vehicle aftercare and accessories market, including smash repair shops, automotive and electrical components, vehicle protection bull bars and other servicing workshops for brakes and transmissions.
The due diligence of the deal has officially been completed and the acquisition is expected to be finalised on November 29, 2013.