Trade and Investment Minister Andrew Robb has launched a new detailed research with the purpose of pin-pointing the obstacles facing Australian exporters.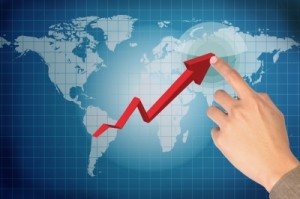 According to a media release by the Minister for Trade and Investment, Australia's International Business Survey is expected to provide an update on the problems derailing Australian exporters overseas. It will also be used to explore the positive factors that contribute to the success of Australian Companies in overseas markets.
In his statement, Mr. Robb called for massive participation from all companies that are engaged or are planning to engage in overseas business, in order to get a better understanding of the issues that might be damaging for businesses.
"In an increasingly complex international trade environment, it is vital that we understand the challenges faced by our exporting and business communities as they seek to expand their markets overseas," said Mr. Robb.
The national survey will run from late October to November 2013 and it is supported by State and Territory governments, as well as peak industry bodies and chambers.
The organizers are hopeful that over 2000 companies are going to participate in the survey.
"The nature of Australia's international trade is constantly changing in response to fluctuating demand from international markets. It is vitally important that we monitor and keep up to date with these changes to enhance productivity and competitiveness where required," Mr. Robb said.
There are approximately 45,000 companies in Australia that are engaged in trading in overseas markets, with one in every seven workers directly aiding the production of export goods.
2012 has brought about an increase of 1.45% in Australia's total trade in goods and services, with amount total of $623.8 billion.
According to the numbers, China remains to be Australia's largest importer of goods with $78.7 billion worth of imported goods. Japan holds the second position with $48.8 billion, with Korea and United States in third and fourth place, respectively.
The initial reports on the survey are said to be available in January 2014.