The Western Research Institute says retraining local manufacturing workers who have lost their jobs is necessary in the Central West region.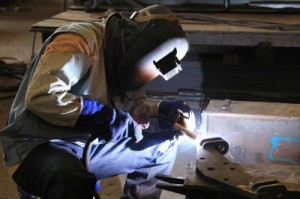 The WRI promotes the development of Australian manufacturing, agricultural and industrial resources particularly in Western New South Wales by providing users with a range of information such as regular general economic reporting for businesses and the community to facilitate informed economic decision making.
Danielle Ranshaw from the WRI says the flow on impacts mean many more jobs in the region are likely to become redundant.
"Absorbing workers in their current skill set may be tricky," Ms. Ranshaw said, quoted in an ABC News report.
"And I think probably retraining is going to be one option that they're going to have to consider, and I would hope that the companies in planning for closure and any government assistance that might be forthcoming would focus on retraining so people can stay in the region, of course that's what we want."
Deputy Premier Andrew Stoner cites the high Australian dollar as one of the factors that is crippling the manufacturing and tourism sectors of the state. He says while the government is doing what it can to attract new jobs and investment to the region, some factors are just out of their control.
"We are providing, through a range of programs, assistance for businesses to set up in regional areas generally," he said. "However whilst the Australian currency is so high relatively, our exports, our manufacturers and even our tourism sectors are all suffering."
The WRI pronouncement comes in the wake of news that Electrolux will be shutting down its manufacturing plant in Orange, putting 500 people out of work.
After months of speculation and hoping that the refrigerator manufacturer remains in Australia, the board in Sweden has chosen to concentrate production to the major appliances plant in Rayong, Thailand. Electrolux management says their six-month investment study has found that the company can manufacture refrigerators more cheaply in other factories in Asia and Eastern Europe.
The announcement of the Orange plant's closure caps off a difficult fortnight for manufacturing jobs in the Central West after Downer EDI announced that its rail manufacturing plant will be closed and more than 100 food manufacturing jobs will be cut from Simplot at Bathurst.