DSM Pharmaceutical Products has officially opened its new cGMP facility for biopharmaceutical contract manufacturing in Brisbane, Australia.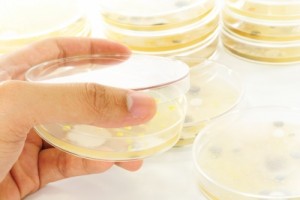 Built in partnership with Biopharmaceuticals Australia with cooperation from the government of Queensland and the Commonwealth of Australia, the Brisbane facility offers cGMP mammalian cell culture contract manufacturing services from process development through to commercial manufacturing.
"With its flexible design and use of single-use technology, the facility represents the model for the future of biomanufacturing. It represents an important milestone in the development of Australia-based mammalian cell-based manufacturing of biopharmaceuticals, and extends DSM's contribution to the global biotechnology market," said Lukas Utiger, President and CEO, DSM Pharmaceutical Products in a media release from PR Newswire.
According to the release the world-class facility which was designed by an expert international team of biological scientists and bioengineers represents an important growth area in DSM's strategic development in the biopharmaceutical field.
The Brisbane plant will operate alongside DSM's existing R&D and manufacturing site in Groningen, the Netherlands. The 8,000sqm facility was established with the financial support of the Queensland State Government and the Commonwealth of Australia, in collaboration with trade body BioPharmaceuticals Australia (BPA). BPA has partnered with DSM to custom-make medicines for the pre-trial and trial stages.
The Brisbane facility has an output capability of 500kg and has expansion space available for further capacity utilization. It was inspected by representatives from TGA (Therapeutic Goods Act) in June.
"On September 4th, the site was granted a rating of 'A2, satisfactory compliance with the manufacturing standard established under the Therapeutic Goods Act 1989'. With the October opening DSM will conduct process development work, and make technical production runs. With a TGA manufacturing license cGMP commercial production will begin in January 2014," said Manja Bouman, President of DSM Biologics.
DSM Pharmaceutical Products is wholly owned by Dutch company Royal DSM and is its custom manufacturing and technology business.