Australian Industry Group Chief Executive Innes Willox has welcomed the repeal of Carbon Tax but urged the ACCC (Australian Competition and Consumer Commission) to act carefully in its price monitoring role.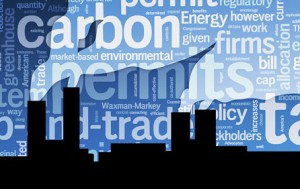 The ACCC promotes competition and fair trade in markets to benefit consumers, businesses, and the community. They also regulate national infrastructure services and their primary responsibility is to ensure that individuals and businesses comply with Australian competition, fair trading, and consumer protection laws – in particular the Competition and Consumer Act 2010.
According to a media release from the Australian Industry Group, Mr. Willox said the repeal of the Carbon Tax will result in price reductions for consumers and businesses due to lower electricity bills.
"Electricity prices were the main source of carbon costs for most businesses and most households. The removal of the tax will flow through to lower electricity bills, ultimately lowering prices by around two cents per kilowatt-hour. The timing will depend on the retailers'hedging arrangements; terms in individual contracts; and in some cases on State priceregulators. These savings will be welcomed by energy users."
"Gas prices should also benefit from the removal of the tax, though this will be lost in the much larger price rises driven by LNG exports from Queensland."
Despite of the benefits that the repeal of the Carbon Tax will deliver, Mr. Willox maintained that the likelihood of significant price reductions for most goods and services is small, as those prices never incorporated the carbon tax in the first place.
"Ai Group surveys of businesses in the manufacturing, construction and services sectors have shown that those businesses were largely unable to recover their carbon costs from customers. 70 %of respondents did not pass through any carbon cost at all; the average across the sample was a cost pass-through of just 6%." 
"This was not unexpected. Ai Group and others have consistently highlighted the difficulty for industry in passing on costs not faced by competitors overseas. Indeed, the whole basis of the partial compensation arrangements for some emissions intensive industries was the expectation that those sectors were too exposed to international trade to pass on carbon costs."
Mr. Willox praised the ACCC for its professional approach and consultation with businesses when monitoring the introduction of the tax and asked for more of the same in the wake of the tax removal. According to him, people shouldn't expect dramatic falls in prices beyond electricity charges.
"It is important to industry that the repeal legislation is passed as soon as possible to add certainty and allow for the benefits to flow through more quickly," Mr Willox said.