Amcor Rigid Plastics, the world's leading manufacturer of plastic packaging, has announced its participation as a national sponsor of America Recycles Day 2013, which is part of the national initiative Keep America Beautiful.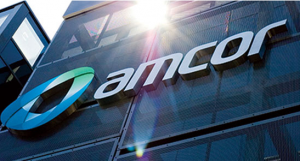 The company will join forces with Anheuser-Busch, the Johnson & Johnson Family of Consumer Companies and Waste Management as national sponsors of the event which will take place on November 15, as reported by Business Wire.
In addition, the company is planning to kick start a host of activities in its U.S-based sites in order to increase co-workers knowledge and educate local communities about the importance of recycling. To that end, a total of 11 Amcor sites are planning activities that will engage both co-workers and the community in the economic and environmental importance of recycling.
"Our partnership with Keep America Beautiful is a key to engaging our co-workers, local communities, and customers on the importance of recycling and is in line with Amcor's core values of social responsibility and teamwork," said Charlie Schwarze, global manager of sustainability for Amcor Rigid plastics.
Meanwhile, Amcor's Batavia Illinois-based production facility is staging an electronic recycling event together with Mooseheart Child City and School Inc. in Mooseheart, Illinois, to educate children on the importance of recycling.
According to Mr. Schwarze, the company's involvement in the communities leading up to and on America Recycles Day will allow them to share their collective recycling knowledge on a wider scale and will help them promote the recyclability of their products.
Amcor has been very active in the communities where it operates, working together with communities and customers in the packaging industry to promote waste reduction. The company's aim is to achieve sending zero waste to landfills, and nine of its production sites have managed to achieve this incredible benchmark.
Over the last five years, the company's North American manufacturing facilities have managed to reduce waste-to-landfill by 66%.
America Recycles Day is a national program of Keep America Beautiful which is dedicated to promoting and celebrating recycling in the U.S. It is the country's only nationally recognized day and community-driven awareness event of its kind.