Dexion Citiport, a major supplier of warehouse racking equipment, has commissioned an all Toyota fleet of forklift trucks at its new facility in Dandenong South.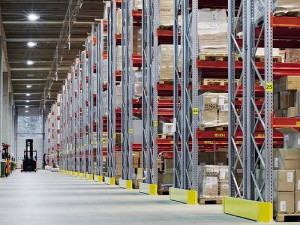 The company has been a franchisee for Dexion racking for over 20 years along with Dexion Dandenong and its primary dealings include selling of warehouse fit-out equipment in Victoria and across all country.
According to a press release issued by Toyota, Dexion Citiport embraced the opportunity to commission a new forklift truck fleet following the company's relocation from its Dandenong distribution centre to the new premises in Abbotts Road, Dandenong South.
Dexion Citiport director Andrew Cater expressed his delight over the deal with Toyota and said the five new Toyota 2.5-tonne payload internal combustion forklifts will replace the company's existing fleet of rental and second-hand forklifts.
"It was the ideal time for a totally new fleet," he said.
"All five new Toyota 8-FG25 forklifts have six-metre masts, and one is configured as a container truck."
Mr. Cater further added that the company chose Toyota Material Handling Australia (TMHA) because of its vast array of premium quality products.
"TMHA offers a wide range of forklifts and the quality has been proven over time. We take an added interest in forklifts because there is such an obvious link to our business of supplying warehouse racking. In addition, we have enjoyed a good relationship with TMHA salesperson Allen Chen, and that continues," concluded Mr. Carter.
TMHA Melbourne major account manager Andrew Hopkins said that the Toyota 8-Series forklifts offer state-of-the-art design and safety features, like Automatic Fork leveling Control to level forks during loading, as well as Active Control Rear Stabilizer that help reduce the potential of lateral tip-overs.