Amcor Flexibles has introduced a new packaging solution for "bag-in box" foods designed to meet the growing focus on food protection, environmental awareness and cost effectiveness.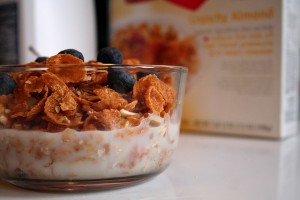 Amcor's new Vodex Generation II is a unique liner that offers a blend of moisture barrier, mineral oil barrier and breathability. The product is the result of five years of research to improve on the original Vodex, which is already widely used in Western Europe by cereals and dry food producers.
Amy Byrick, Vice President Amcor Flexibles Europe & America's, Food & Beverage says the new product is the most complete solution in today's marketplace.
"We believe Amcor Vodex Generation II is the most complete and cost effective solution to today's marketplace needs," said Ms. Byrick in a media release.
"A barrier liner such as Amcor Vodex, directly next to the food, helps protect it from external sources of contaminant which is a significant advantage over the use of virgin carton board alone."
Amcor Vodex Generation II is a co-extruded packaging solution that provides superior moisture barrier for a longer shelf-life, improved easy-opening and better packaging machine performance. As a result, customers are more satisfied and their consumer experience is enhanced when opening the pack. Most importantly their food can be safely consumed.
According to the media release, the global packaging giant invested significantly in new technologies at its state-of-the-art extrusion facility for HDPE (High Density PolyEthylene) products in its Cumbria, UK. The end product possesses all the features of the original Amcor Vodex such as barrier against mineral oil hydrocarbon (MOH) migration, recyclability, breathability, aroma and flavour retention.
Amcor Flexibles is the world's largest supplier of flexible packaging, with 68 plants in 21 countries.
The company recently acquired privately-owned Australian flexibles packaging business Detmold Flexibles for $50 million, strengthening their value proposition in the Australian market by boosting their capacity for innovation.