Eight McLaren Vale wineries have fully grasped the importance of customer feedback and research in helping them build their business through innovation as part of a new industry program.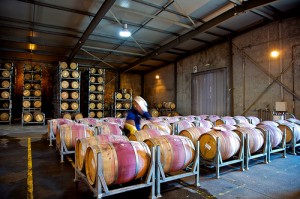 To that end, the companies are taking part in the program, which is a joint initiative between the Department for Manufacturing, Innovation, Trade, Resources and Energy and the Australian Wine Research Institute, announced the Government of South Australia in a press release.
Minister for Manufacturing, Innovation and Trade, Tom Kenyon explained that the program was crafted on the successful Design Led Innovation Program delivered earlier this year as part of the State Government's Manufacturing Works Strategy.
"In a high-cost economic environment, companies must have the ability to generate enhanced value for their customers by involving them in the creative process," Mr. Kenyon said.
"This often leads to new opportunities by identifying unmet customer needs. The four half-day sessions will demonstrate how a customer-oriented approach to innovation can be applied at an industry level, as well as at an individual business level, to develop products that wine customers around the world will value and purchase."
Mr. Kenyon also said the manufacturing businesses that had participated in the program earlier this year had been successful in applying the insights and knowledge they gained.
According to him, the program complemented two of the State Government's strategic priorities of the Growing Advanced and Premium Food and Wine from our Clean Environment.
Large wine producers such as d'Arenberg and Primo Estate and small boutique wineries have already signed up for the course which will run until the end of January.
Dr. Dan Johnson, Managing Director of the Australian Wine Research Institute, warned that the Australian wine industry must embrace innovation as a key segment of their agenda in order to be sustainable and competitive in domestic and international markets.
"The wine industry is open to new approaches to considering the needs of customers, including product style, branding, packaging and delivery," Dr Johnson said.
Professor Sam Bucolo and Mr. Chris Maxwell from the University of Technology in Sydney will be delivering the program through a series of interactive workshops.