The Australian Competition and Consumer Commission has said it will not oppose BlueScope Steel Ltd's proposed acquisition of the Orrcon Steel business from Hills Holdings Limited.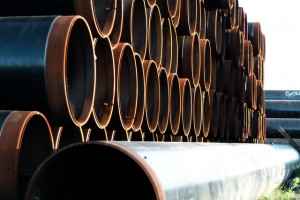 According to the news release, ACCC has considered whether BlueScope would have the ability to affect the supply of key inputs to both rival pipe and tube manufacturers and rival steel and tube distributors.
However ACCC Chairman Rod Sims said the Commission has concluded that rival manufacturers have the capability to bypass BlueScope in the event of a foreclosure strategy by increasing the number of imported pipe and tube inputs they acquire.
"The ACCC formed the view that rival steel and tube distributors would continue to have alternatives to BlueScope in the supply of pipe and tube products, principally from manufacturer Australian Tube Mills and also through imports," said Mr Sims.
"After careful consideration and extensive consultation, the ACCC considered that were BlueScope to attempt to deny or limit rival Tasmanian distributors' access to pipe and tube products, that these distributors would be able to obtain supply from other domestic manufacturers or via imports."
Orrcon manufactures pipe and tube products at its Queensland and South Australia facilities, while BlueScope is the only Australian manufacturer of pipe and tube inputs such as hot and cold rolled coils and galvanised coil. With the acquisition, BlueScope would merge with Orrcon's steel and tube distribution businesses and integrate into the manufacturing of pipe and tube products.
BlueScope announced its intention to acquire Orrcon in August, with the latter's staff reportedly being optimistic about the news since it gave them certainty about the future.
"We're not in pipe and tube manufacturing so we need to ensure the businesses maintain their capability and continue to grow," BlueScope Chief Executive Paul O'Malley said, quoted in a report on Adelaide Now.
Before reaching the decision the ACCC said it consulted with a wide range of interested parties which also included import traders, end customers, industry bodies and government organisations.
Some members of the industry have aired their reservations to the ACCC in relation to the effect of anti-dumping applications and have forwarded proposed changes to related Australian Standards in the steel industry.
However based on publicly available data, market feedback and information from BlueScope and Orrcon, the ACCC decided that imports would still be a significant alternative for both the supply of pipe and tube inputs and the supply of structural pipe and tube products in Australia.