Northcote-based audio visual systems company Rutledge AV stole the show at the 2013 Northern Business Achievement Awards after winning three awards at the event organized by the business network and the regional economic development advocacy group NORTH Link.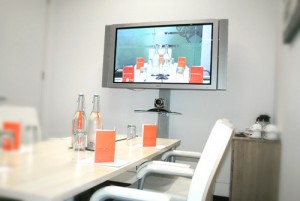 According to a media release featured on the official website of the Premier of Victoria, the company won the Business of The Year Award and was crowned winner in the Customer Service and Education Engagement categories.
The Business of the year Award was presented by Minister for Manufacturing David Hodgett who praised Rutledge AV for their excellence across all areas of operations through technology, commitment to growth and outstanding customer service.
Mr. Hodgett said the nominees and winners of all the awards showed the depth and diversity of Melbourne's businesses.
"It is very important that we recognise and reward business achievement – both as a benchmark for future excellence and to highlight how thriving companies drive growth and prosperity."
"With its population set to grow by more than 300,000 over the next two decades, Melbourne's north will continue to make a major contribution to Victoria's own growth and prosperity," said Mr. Hodgett.
According to him, the Victorian Coalition Government had been a key supporter and benefactor of Melbourne's North businesses facilitating over $393 million in new investments in the region through various projects.
"We took part in the Melbourne's North Summit this year and identified the LaTrobe employment precinct within the Plan Melbourne Strategy."
"We are supporting the development of a food and beverage manufacturing industry in the region with local companies exploring key international markets including China, India and the Middle East through our Trade Mission program," Mr. Hodgett said.
Rutledge AV was established in 1979 and has since grown to become Australia's largest audio visual systems integrator with over 240 staff working in seven states and territories.
Other category winners at the 2013 Northern Business Achievement Awards include:
–          Cornerstone Solutions – Export Award Winner
–          Centorrino Technologies – Human Resources Award Winner
–          Della Rosa Foods – Innovation and Enterprise Award Winner
–          GJK Facility Services – Sustainability and Environment Award Winner
–          Aegis – Workplace Diversity Award Winner