Australian Paper, one of the country's renowned pulp, paper and packaging manufacturers, has released its 2012 Sustainability Report showcasing the environmental, economic and social performances of its six domestic business units.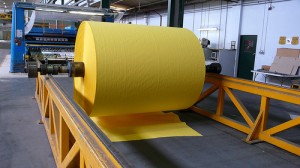 The report reveals that the company has faced reduced sales in the domestic market due to weak economy, a strong Australian dollar and strong foreign competition, all of which contributed to a drop in revenues and profits.
"Foreseeing these market conditions, Australian Paper continued to improve its sustainability to ensure that we are here for the long term. We have turned challenges into opportunities and are proudly taking bold business initiatives so that we can adapt and find better ways to operate in the face of difficult market conditions," said the company's Chief Executive Mr Jim Henneberry.
The feedback from the stakeholders clearly showed their demand for high quality, environmental responsibility and local recycled paper products, which is why the company has decided on investing $90 million for building a white paper recycling plant at its Maryvale Mill in Victoria.
"This facility is the only one of its kind in Australia and will convert 80,000 tonnes of domestic waste paper into 50,000 tonnes of premium recycled fiber each year for high quality communication papers."
"We intend to more than triple our use of de-inked recycled fiber and transform recycled paper products from niche to normal," said Mr Henneberry.
Australian Paper directly employs around 1,300 workers and  has an annual production of 612,000 tonnes of paper products, including more than 457,000 tonnes of pulp.
The company sells almost 700,000 tonnes of paper product to local and overseas markets. The company exports in more than 75 countries in Asia, Europe, the Middle East, the Indian Subcontinent, Latin America and Africa.