The Government has released the Emission Fund Green Paper aimed at reducing the national emissions without having to rely on the multi-billion dollar carbon tax.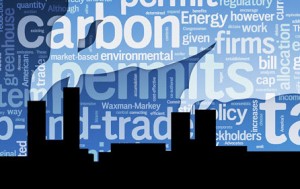 The Emissions Reduction Fund symbolizes the Government's new approach towards securing a cost-effective, practical and simple solution on the matter as part of the country's Direct Action Plan to cut emissions to 5% by 2020.
The media release issued by the Hon. Greg Hunt reveals that the Green Paper plan incorporates views from every segment of the country's economy, including mining, manufacturing, transport, power and agricultural business, local councils and environmental groups. It was drawn up after intensive and thorough consultations between the Government, the community and the business sector.
Almost 300 submissions were received on the Terms of Reference for the Emissions Reduction Fund and these have been important in shaping the Government's Green Paper, which is set to commence on 1 July 2014, the very last day of the carbon tax before its abolishment.
The low-cost emissions reduction programme can be achieved through a wide spectrum of projects and measures, such as cleaning up power stations or capture landfill gas, or through energy efficiency improvements in commercial buildings or improvements in agricultural soils.
The Clean Energy Regulator will issue credits for emissions reduction that are measured and confirmed using approved methods, while the Government will purchase the lowest cost abatement through a reverse auction, secured by a forward contract.
The Clean Energy Regulator will rank offers and select the lowest-cost bids based on the quality and price of emissions that businesses will be ready to offer. It is said that the Emission Reduction Fund will help drive the private sector investment to achieve emissions reduction.
The cost to reach the projected reduction of emission by 2020 through the Emissions Reduction Fund will amount $300m, $500m and $750m over the forward estimates, with funding out to 2020.
The Government invites comments on the Green Paper until 21 February 2014. Submissions will inform the development of a White Paper, to be released shortly after submissions have been assessed.
The Green Paper and details on how to make a submission are available on the Department of the Environment's website at http://www.environment.gov.au/topics/cleaner-environment/clean-air/emissions-reduction-fund/green-paper.