PPK announced that it has successfully acquired the Coaltram mining equipment business from Diversified Mining Services in a transaction worth $13 million.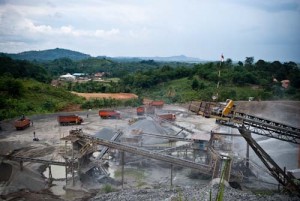 The deal will see PPK Group Limited acquire Diversified Mining Services' $9 million worth of assets, including its plant, equipment, and hire fleet, as well as the company's intellectual property.
According to the media release issued by the company, the transaction is expected to be completed on 28 February 2014, subject to satisfaction of agreed conditions precedent, with PPK retaining the right to pull out from the transaction should the net tangible assets fall below $17 million prior to completion.
By acquiring the Coaltram mining equipment business PPK will be looking to impose a strong presence in the mining services sector. The list of Coaltram businesses includes manufacture, service and support of the trademark Coaltram underground  transport utility vehicle, manufacture and distribution of Australia's leading flameproof alternator for use in methane gas prone underground environments and equipment hire.
"This is the first step in the strategy to grow PPK with a focus on the mining services sector. This acquisition sets the scene for a landmark 2014 calendar year for PPK and follows through on the strategy presented to shareholders at the AGM in November."
"This acquisition is an excellent foundation for PPK's goal of creating a wholly owned, Australian based global mining products and services business with operations initially located in New South Wales with premises at Tomago, Port Kembla, Wollongong and Nowra South," said PPK Executive Chairman, Robin Levinson.
Coaltram currently owns and operates 99 vehicles with a wide range of clients including BHP, Centennial Coal and Glencore with framework agreements in place for the provision of new products, services and parts supply.
The company's utility vehicle is a key piece of equipment used in underground coal mining in high methane gas coalmine environment, but also for material movement, supply handling, movement of long wall components and other purpose tasks. The vehicles are subject to strict and rigorous testing and certification procedures to ensure they are flameproof and explosion proof before being commissioned for use.
"The board of PPK is pleased to acquire the Coaltram mining equipment business along with the associated alternator business and other assets. The Board looks forward to welcoming the Coaltram employees into the broader PPK business, and is confident this mining services revenue base can be built upon by PPK investing capital to drive organic growth while continuing to look for other synergistic acquisition opportunities to further leverage both the Coaltram and Rambor business models," said Mr Levinson in conclusion.