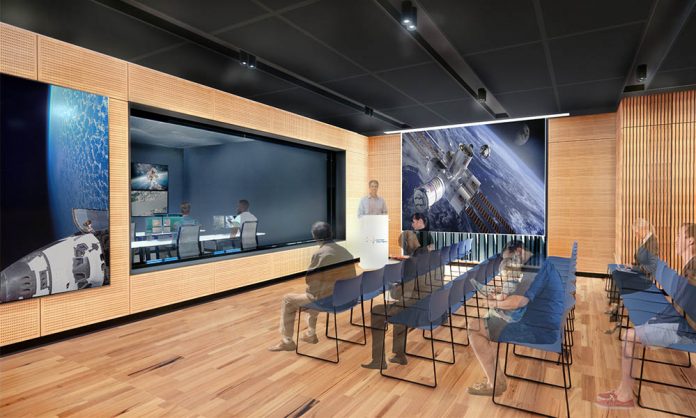 Australian company Saber Astronautics has been selected to establish Australia's first Mission Control Centre in Adelaide.
Saber will receive $6 million from the Federal Government to establish the facility, with the South Australian Government to invest a further $2.5 million through the Adelaide City Deal – a 10-year agreement between the Australian and South Australia Governments and the City of Adelaide.
The Mission Control Centre, to be located at the Australian Space Agency's headquarters at Lot Fourteen, will provide facilities for space businesses and researchers to control satellite and space missions, and include a live link to the International Space Station so visitors can watch astronauts on-board.
Minister for Industry, Science and Technology Karen Andrews said the Centre would support the creation of high-tech jobs and boost the growth of space-based communication technologies and services sectors.
"Space is also an incredible tool which can help other Australian industries to grow – from making our farmers more productive to giving our advanced manufacturers new supply chains to become a part of," the Minister added.
South Australian Premier Steven Marshall said Mission Control will strengthen South Australia's reputation as 'a global leader in the booming space industry'.
"Our state is at the heart of the nation's endeavour to triple the size of the Australian Space Sector by 2030, creating thousands of jobs", Premier Marshall continued.
"We are the home of the Australian Space Agency, SmartSat CRC, Mission Control and the Space Discovery Centre – all located at our innovation precinct Lot Fourteen.
"This presents unprecedented job opportunities to current and future generations – something that will be critical to the economic recovery of our state post COVID-19."
Head of the Australian Space Agency Dr Megan Clark AC said the centre will be available for use by start-ups and small-to-medium enterprises, as well as research and educational institutions to control space assets.
"It will also be used for real-time testing and fast-tracking the improvement of satellite technology," Ms Clark added.
The Mission Control Centre is due to launch alongside the Space Discovery Centre, an interactive educational facility, in early 2021.
Image credit: https://www.saberastro.com/