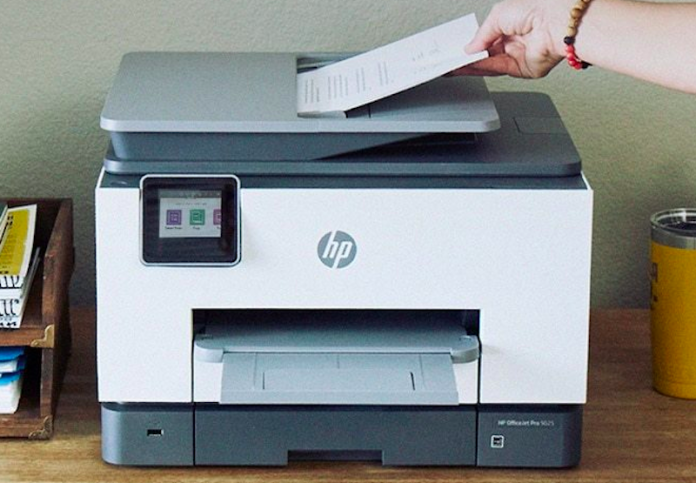 The 'Work from Anywhere' Series is Sponsored By 
In the previous instalment of our Work from Home series we took a quick look at how new working arrangements have become the norm for many businesses in the midst of recent global events.
Whether there are social restrictions in place or your organization has just adapted to a new way of doing things after seeing the benefits, the importance of maintaining a work from home set up that promotes a "business-as-usual" environment is vital to operations.
Businesses still consider printed documents indispensable but the modern printer also interacts directly with digital devices and the cloud. Across industries, departments still print forms to collect data and onboard employees. Training handouts are printed, notes are written on the sides and scanned back in to collaboration tools online. Receipts are scanned and printed to keep records of transactions for proper bookkeeping and accounting and can be sent straight to the cloud. The list of business processes that revolve around printing and digital together go on and on.
There are many reasons to invest in a quality modern printer for your home office in order to keep up with the demands of your operations. Whether you're a business owner running a small enterprise or working as part of a team in a larger organisation, it helps to have technology within your reach that would come close to the capabilities you had in your office.
Printers that have been equipped with smart technology can help you stay productive and efficient as you do business differently. HP's comprehensive line-up of OfficeJet Pro Series printers is made even better with Smart Tasks, a feature which allows for the automation of scanning tasks and elimination of repetitive steps. You simply have to download HP Smart App[1] on a mobile device, set up the Smart Tasks shortcut and proceed to scanning jobs which have more than two to three tasks associated with them i.e. scan to email, save and rename and store to cloud. In just one click you can scan multiple documents and automatically sync them to a business software.
The HP Smart App not only helps you save time, you can also get work done wherever you are. Using the app you can scan, edit and share files remotely, send them for printing, and have them printed and waiting when you get home. This is convenient if you have multiple files that need to printed right away and you are elsewhere attending to other important matters.
Some industries are more print intensive than others. In the manufacturing sector for example, there are a variety of documents that companies need to accomplish to get their products to market. Whether it is forms for government compliance and quality control, or technical information that your customers need, printed documents are easy to scan, edit, file and archive. These conveniences, together with the advantages of smart technology, can help your business achieve productivity and streamline processes.
Along with all these smart features the HP OfficeJet Pro series printers are also eco-friendly. Its ink cartridges are recyclable, and they are made from recycled printers and other electronics. The 8000 series, which is a great value printer perfect for everyday printing, is made from more than 15% recycled material and the 9000 series is more than 10%. It also features innovative slide-off glass to make documents easy to grab, a feature that enhances user experience.
All of these features are available in the OfficeJet series, which start at $159. Get more information about HP's line of smart technology printers for your home office here. On the next part of this series we are focusing on HP's breakthrough in seamless, low-cost efficiency printing with the HP Neverstop Laser.
---
[1] Based on internal HP testing. Average timing estimate based on: 1) downloaded HP Smart App on mobile device, 2) setting up Smart Tasks shortcut, 3) scanning jobs which have more than 2-3 tasks associated with them (scan to email, save and rename, store to cloud, etc.). Average timing savings comparison based on using printer and desktop scan software to complete similar scanning tasks. Requires the HP Smart app download and supported HP printer. For details on local printing requirements see hp.com/go/mobileprinting.
Image via HP Australia