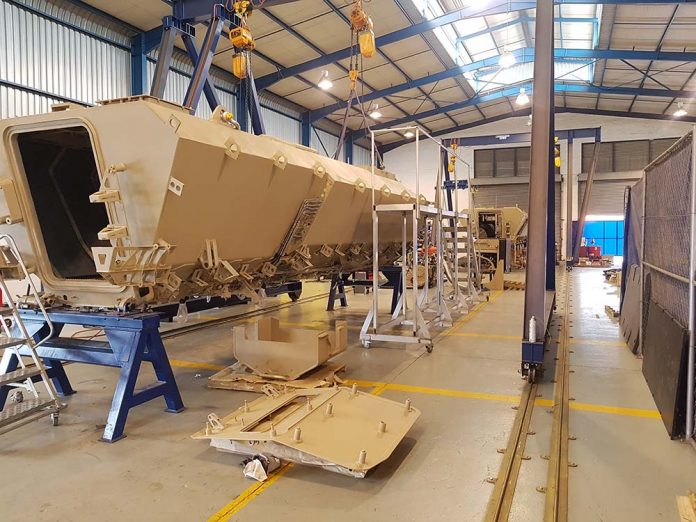 Bisalloy Steels has extended its co-operation agreement with ADG Mobility (ADGM) South Africa for the supply of high-performance steel to the South African market.
Bisalloy Steels is Australia's only manufacturer of high strength and high hardness quenched and tempered steel plate used for armour, structural, protection and wear resistant applications.
Its business relationship with ADGM started in 2018, when the two companies identified strong opportunities for Bisalloy's specialised defence grade materials in the wider southern African market.
Bisalloy South Africa Project Manager, Kobus Griesel, said the company aims to provide steel, and work with armoured vehicle manufacturers on a range of different vehicles produced in South Africa – not only for military use, but also for peace keeping, VIP protection, and cash-in-transit applications.
"Bisalloy offers an excellent product to the Southern African market, where options on high performance steels are historically very limited," Mr Griesel continued.
"Given South Africa's rich history in armoured and landmine protected vehicles and equipment, the Bisalloy product offers great value to this ongoing industry. ADGM is excited and proud to bring this product to Southern Africa."
ADGM was established in January 2017 by the founding members, senior management and engineers of LMT to focus primarily on design, development and production of protected vehicles, subsystems and components.
Commenting on the contract extension with the South African company, Bisalloy Steel CEO Greg Albert said: "The team at ADG Mobility have a lot of experience in protected land solutions, and Bisalloy has the material to support these activities. We are pleased to continue our working relationship with ADG Mobility and grow and develop this strategic market."
Image credit: https://www.adgm.co.za/