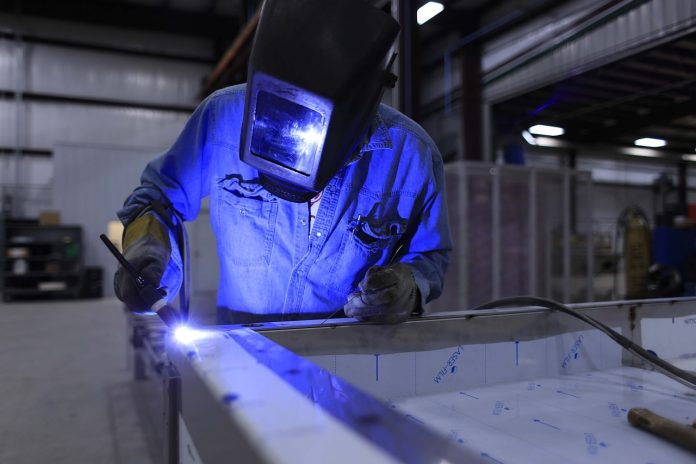 Media Release
The Palaszczuk Government is linking industry and research institutions to assist Queensland manufacturers transform and grow as the state emerges from the COVID-19 crisis, through delivery of a series of online workshops.
Minister for Regional Development and Manufacturing Glenn Butcher said the pandemic had caused unprecedented disruption to economies globally.
"The Palaszczuk Government is continuing to manage the health response, which has allowed us to start rolling out our plan for economic recovery," Mr Butcher said.
"As part of that plan, our government is backing our dynamic and innovative manufacturing industry in the face of global and national challenges so that this vital sector is poised to take full advantage of new opportunities as they present themselves."
"Recent ABS data tells us that Queensland's manufacturing industry employs around 165,200 people, so the sector is absolutely critical to our economy and we are committed to helping the industry grow and employ more Queenslanders."
"The Advanced Robotics for Manufacturing (ARM) Hub workshops are a great first step to better equip businesses to adopt advanced manufacturing in their operations."
"The ARM Hub's mission is to support Queensland manufacturers to identify innovative opportunities and solutions that will enable them to successfully compete in a post-COVID-19 world."
ARM Hub CEO Cori Stewart said the futuremap® workshops will help businesses connect and transform, harnessing the opportunities that this unprecedented time of global change has brought about.
"Workshop attendees will map the current state of their business and identify where they can lift their awareness and build resilience in  key areas of industrial and advanced manufacturing competitiveness" Ms Stewart said.
Delivered in partnership with the Innovative Manufacturing Cooperative Research Centre, the online workshops are targeted at specific areas in regional and South East Queensland. Dates for the workshops are:
Cairns – Thursday 9 July 2020, 10 am to 12 pm
Townsville – Thursday 16 July 2020, 10 am to 12 pm
Rockhampton – Thursday 23 July 2020, 10 am to 12 pm
Brisbane – Thursday 30 July 2020, 10 am to 12 pm
The Centre supports Australian companies to increase their global relevance and competitiveness through research-led innovation in manufacturing products, processes and services.
Mr Butcher said Queensland's manufacturing sector currently employs about seven per cent of the state's workforce and over the last decade has contributed around $20 billion per annum to the state economy.
"These online workshops are a key deliverable of the ARM Hub, which is part of our Advanced Manufacturing 10-Year Roadmap and Action Plan," he said.
"The ARM Hub brings together teams of roboticists, designers, engineers and other experts to meet the needs of businesses."
"From gaining access to information, experience, and networks, to embarking on projects that demonstrate innovation and commercial value, the ARM Hub's services support Queensland manufacturers to adapt and transform so that they are well placed to harness exciting opportunities into the future."
More information on the Advanced Manufacturing 10-Year Roadmap and Action Plan is available online.