China's Bright Food (Group) Co Ltd has successfully acquired Australian dairy company Mundella Foods through its Australian subsidiary Manassen Foods, a major supplier of food brands to Australian retailers and New Zealand's Synlait Milk Ltd.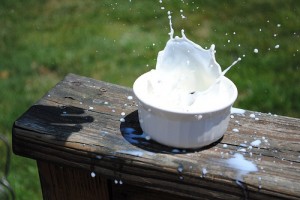 The purchase of Western Australia's Mundella will strengthen the foothold of the state-owned conglomerate and increase its presence in the growing dairy market.
According to the article featured on Reuters, Bright Foods' Spokesman Pan Jianjun said that the transaction value of the deal will be finalized once Mundella's 2013 financial results have been completed.
Mundella's representatives have not been available for comment.
The purchase of Mundella will further enkindle the power struggle in the Australian dairy industry, as the country's oldest dairy producer, Warrnambool Cheese and Butter Factory Holdings Co has found itself amidst a takeover battle between Canada's Saputo Inc. and local dairy companies Murray Goulburn Co-operative Co Ltd and Bega Cheese Ltd.
It is believed that Saputo is edging closer to secure the deal for Warrnambool, as Murray Goulburn's rival A$530 million bid awaits regulatory approval.
Bright Food is a multinational food and beverages manufacturing company headquartered in Shanghai, China. The company is the second-largest China-based food manufacturing company that owns four mainland-listed companies including Shanghai Jinfeng Wine Co, Shanghai Haibo Co, Shanghai Maling Aquarius Co and Bright Dairy & Food Co.
Bright Food is also currently locked in negotiations to buy Tnuva, Israel's biggest food manufacturer and distributor.
Mundella was established in 1974 as a family business that produces soft cheese, yoghurt and probiotic yoghurt drinks. The company has been exporting to Asia since 2010 and also has a contract for sour cream with Wesfarmers Ltd.'s Australian supermarket chain Coles.