The Tasmanian Government Innovation and Investment Fund has released a A$75,000 grant to help the purchase and installment of a new essential oil distillery, as well as multilingual facilities and materials, in organic farm Port Arthur Lavender (PAL).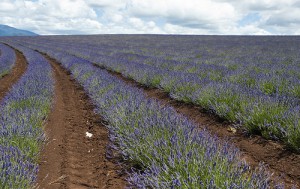 "These two project initiatives will turn Port Arthur Lavender (PAL) into a quality tourism operation that will attract national and international visitors, as well as creating job opportunities for local Tasmanians," said Labor Member for Lyons, Rebecca White.
Ms White further added that the Asian Market was opening up for PAL in a big way, which could bring significant financial gains to the Tasmanian peninsula and create export opportunities.
According to the media release by the Premier of Tasmania, PAL currently grows 10,000 various lavender plants at Pawleena and a further 6,000 at Port Arthur.
"They have also sold the bulk of their lavender to a company manufacturing goods to export to China," said Ms White.
The owners of Port Arthur Lavender, Clare and Brendan Dean, had recognised the growing need for different tourist experiences with the emerging cruise ship market at Port Arthur.
"Cruise ships are looking for more experiences to engage their passengers in and this grant will provide for products and signage in languages other than English to help improve the experience. Like many businesses taking advantage of the Asian century PAL recognises that enhancing the region's reputation for being up to date with visitors needs will benefit Tasmania's reputation for being a quality destination for Asian tourists," explains Ms White.
According to her, PAL had already been approached by multiple tour companies that organise tours for cruise passengers and has been working with a company in Singapore to establish a distribution "arm" of PAL's products in the Asian market.
"The overall project will result in over 4 FTE job opportunities, improve tourism possibilities as well as promote longer stays in the area."