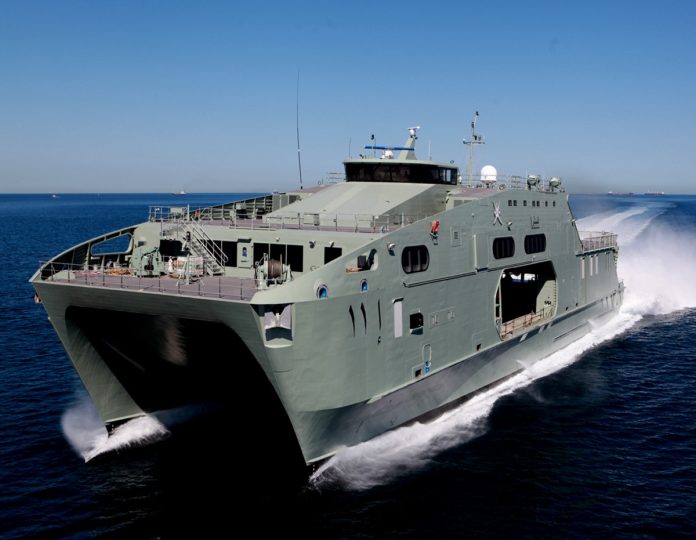 3D metal printing company AML3D has entered into a contract with Austal to co-develop components for maritime defence applications. 
Under the contract, which evolved from an MoU formed with Austal in August 2019, AML3D will design a personnel lifting device for manufacture using its trademark WAM® technology. The lifting device is intended for installation on-board naval vessels constructed by Austal and will act as a showcase of AML3D's technology platforms.
AML3D will utilise its in-house Design for Additive Manufacturing ("DfAM") platform to optimise the design of the existing lifting device and will deliver a lighter and ergonomically friendly solution with enhanced load-bearing capabilities. The high degree of third-party design verification, mechanical testing, load testing and certification will further validate AML3D's technology leadership in the market.
AML3D specialises in providing commercial large-scale "Additive Metal Layering" 3D printing services to the Defence, Maritime, Automotive and Resources industry. The company has commercialised its technology under the trademark WAM® and proprietary software WAMSoft® which combines metallurgical science and engineering design to fully automate the 3D printing process utilising advanced robotics technology.
In an ASX statement AML3D's Managing Director Mr Andrew Sales said: "We're excited to design and manufacture advanced solutions for quality counterparties such as Austal. To be identified by Austal as a leading Australian innovator is a testament to our technology platform and provides a great opportunity to significantly expand our presence in the Australian & global marine sector."
Meanwhile Austal's Chief Digital Officer Mr Andrew Malcolm said: "This is an initial step towards a much bigger goal to incorporate additive manufacturing methods within our business and we are proud to be able to pursue this exciting path with a fellow Australian technology leader in AML3D."
According to the statement the project is highly aligned with AML3D's strategic goal to apply WAM® to a broad range of applications in shipbuilding while Austal is interested in exploring WAM®'s robotic capabilities in large scale ship module constructions.
Image from Austal