Federal Treasurer Joe Hockey has accused the Australian Manufacturing Workers Union (AMWU) of deliberately obstructing Toyota's attempts to cut high costs and jeopardizing the company's future in the country.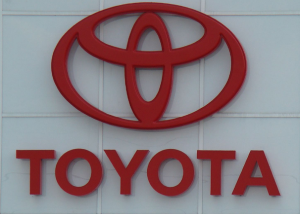 The Federal opposition and the Union movement have rejected these accusations, claiming that the Federal Government was merely trying to pass the blame for Holden's departure in 2017.
Mr Hockey backed cabinet colleague Industry Minister Ian Macfarlane, who urged Toyota's 2500 manufacturing workers to accept pay costs and remove "archaic" conditions in their enterprise bargaining agreements to protect the viability of the company in the harsh economic environment.
Mr Hockey warned Australians to "start living within their means" and stop relying on China to provide the growth of the Australian industry.
"The Union, the AMWU, is at war with Toyota, they are creating the conditions that make it extraordinarily difficult for Toyota to continue producing cars in Australia," he told ABC radio.
His comments come at a time when the Victorian Government called on the Liberals to support the company's efforts to cut costs and ensure the car maker builds the next generation Camry in Australia.
According to the news article on WA Today, the Victorian Government has drawn up a secret plan to save Toyota's manufacturing operations and has presented the plan at a crucial meeting with Federal Industry Minister Ian Macfarlane and Trade Minister Andrew Robb, which took place last week.
Opposition industry spokesman Kim Carr pointed out that the company's biggest obstacle in Australia was the high Australian dollar, and not the wage costs of workers and "archaic" conditions singled out by Mr Macfarlane.
"The Union and workers are sensitive to the need for change. To blame the enterprise agreement for the destruction of car makers is wrong," said Mr Carr.
"I have no doubt that workers appreciate the vulnerability of the automotive industry in Australia, but the loss of Holden is a much more serious problem.  The Government is constantly trying to find a scapegoat and an alibi for its policy failure – this is a company [Toyota] that wants to invest in Australia, like Holden."
Senator Carr urged the Government to invest money in Toyota and assist the company in re-tooling the Altona plant to secure production of the new Camry in Australia from 2018.
"The Government has to make a special allocation for it. They need to make a decision to co-invest – it's not something that could come from the Automotive Transformation Scheme [fund]," he said.
The National Secretary of the Australian Manufacturing Workers Union's Vehicle Division, Dave Smith, expressed his scepticism that Toyota would remain in the country, but stressed that the Union would be willing to work with the car maker on some of the changes to pay and conditions that the company had targeted as a way to trim its costs and save approximately $17 million in wages.