Premier Jay Weatherill and Deputy Premier John Rau presented a new WorkCover scheme to better assist workers to return to work and save SA's registered businesses approximately $180 million per year.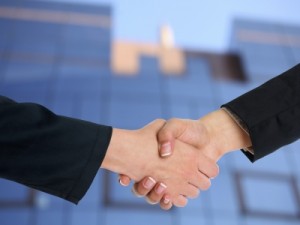 According to the news release issued last Friday by the Premier of South Australia, the Scheme represents the most significant reform of workers compensation in more than 25 years.
The announcement of the new WorkCover scheme coincidently overlapped with the release of a policy paper, A new recovery and return to work system for South Australians, which is expected to assist in the Government's efforts to implement its visions to business, unions and other key parties.
"In order to assist workers and South Australian businesses to grow our economy, we must have a workers compensation scheme that is fair, effective and nationally competitive," Mr Weatherill said.
"This is not a case of making marginal changes to our present WorkCover scheme – it is a brand new scheme that will assist workers and businesses alike."
He said that WorkCover had failed to return many workers to work as had been previously planned and anticipated, which had resulted in an increase in costs for employers.
"We already made some important changes to the scheme last year, including a new Board and WorkCover charter. These improvements have already had the effect of stopping the growth of WorkCover's unfunded liability," said the Premier.
"Now we are announcing a complete rewrite of the WorkCover Act with fundamental changes to the structure of support for injured workers, claim lodgement and dispute resolution."
According to him, the new WorkCover will give workers greater control over their lives, greater certainty and savings for business.
Deputy Premier and Minister for Industrial Relations John Rau said that the new scheme will deliver a significant improvement to the financial position of WorkCover.
"Under the new scheme, average WorkCover premiums for businesses in South Australia will come down to 2% or less and the unfunded liability will virtually disappear," Mr Rau said.
"For example, a small business with 10 employees presently paying around $12,500 annually on their WorkCover premium could expect to save approximately $5,000 under this scheme."
The new scheme will also feature a legal distinction between seriously injured and less-seriously injured workers which includes increased compensation for seriously injured workers, a capped scheme for less seriously injured workers as well as better support to return to work sooner, access to common law, greater flexibility for injured workers to exit the scheme and a better dispute resolution approach with payments available to workers during disputes.
The reforms of the WorkCover scheme came as an answer to the criticisms that the representatives of employees have lodged over the years about the oppressive nature of the existing WorkCover scheme.