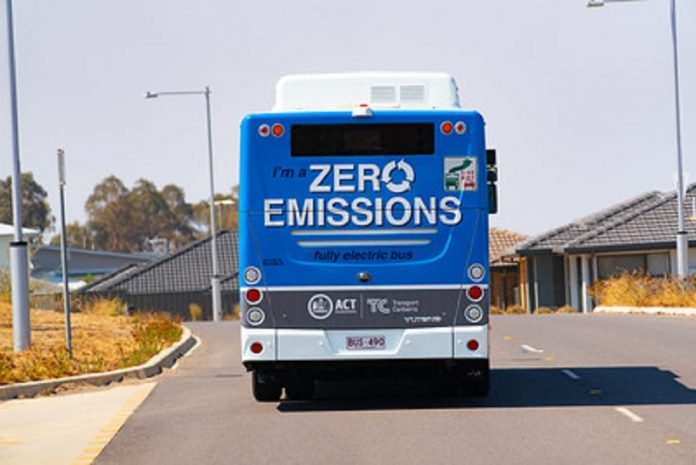 The ACT Government has announced the commencement of a market sounding for the procurement of 90 zero-emission battery electric buses as well as associated operating requirements such as charging infrastructure, maintenance and energy supply.
Making the announcement, Minister for Transport and City Services, Chris Steel said the ACT Government wants to hear from 'everyone who would like to be involved in delivering the zero-emissions transition', including bus manufacturers, energy providers, electric bus charging station companies and the broader construction industry.
"This market sounding will inform the design of the final procurement approach to deliver a successful transition based on Transport Canberra's Zero Emissions Transition Plan and Transport Canberra's specific operational needs," the Minister said, adding that interested parties can register through the Tenders ACT or Transport Canberra websites so they can keep informed and involved in the upcoming industry briefing process and formal market soundings.
"This process is not just about delivering 90 battery electric buses. We are seeking innovative solutions to how we house and support, charge and maintain the fleet, as well as how we can partner with energy providers that will make the transition successful in the ACT," Minister Steel continued.
"The market sounding is the next step in achieving our target of a zero-emission public transport system by 2040 or earlier, and providing clean, quiet and reliable bus services across Transport Canberra's Network."
The ACT Government has also announced that a tender will be released in early 2021, to lease 34 replacement buses, in order to retire the remaining orange Renault PR100 series buses, that pre-date emissions standards and are not Disability Discrimination Act compliant.
"The old orange Renault buses have served Canberra well, but their black diesel fumes and outdated and inaccessible design will not be missed," Minister Steel said.
"The tender for these leased buses will be an open market process, available to all respondents including electric bus providers, to meet our short term operational needs, before our fleet of Transport Canberra electric-buses is operational.
"When the 34 replacement buses enter service in the second half of 2021, every bus in the Transport Canberra fleet will comply with Disability Discrimination Act standards and be wheelchair and pram accessible," he concluded.
Image credit: https://www.transport.act.gov.au/