The Tasmanian government has announced a multi-million dollar roads and rail upgrade in the North-West to assist mineral transport in the region.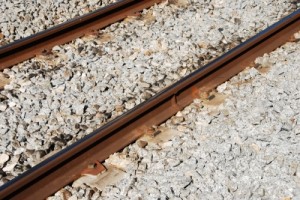 Deputy Premier Bryan Green said more than $3.6 million of the $3.86 million package will be used to upgrade rail infrastructure, enabling the transport task to be done by rail.
"The State Government is determined to support our mining sector to continue investing in Tasmania and creating jobs for Tasmanians," Mr Green said in a media release.
"A further $250,000 will be provided for an early start and completion of road upgrades to be funded from the State Government's Community Roads Program."
The recent funding takes the total investment of the State government in infrastructure to almost $7 million, and follows a $3 million investment by Tas Railway to upgrade the Melba line.
The Deputy Premier said the decision to fund the upgrade in the North-West line highlights the State Government's support for the mining sector and demonstrates Tasmania's readiness to welcome more business into the State.
"This infrastructure investment will benefit not only the mining industry but the entire North-West community well into the future," Mr Green said.
"Not only will the upgrades assist current and proposed mines it will demonstrate a confidence in the region which will attract other new and exciting opportunities."
"What we are seeing is a resurgent mining industry in Tasmania that is delivering investment and jobs."
Aside from the developments in the mining sector, Mr Green was also proud of the resurgence in the Tasmanian Rail System.
"We now have a business that is steadily growing freight volumes and pursuing new businesses opportunities while overseeing a massive capital investment program both above and below rail," Mr Green said.
"This infrastructure investment in road and rail complements the State Government's commitment to the $8 million upgrade of the Burnie port, which will greatly enhance the efficiencies of mining companies to get their product to market."