BHP Billiton and Mitsubishi Corp will cut around 230 employee and contractor jobs at the jointly-owned Saraji coal mine in Queensland. The decision is a cost-cutting move in response to the declining demand in fuel from Asia.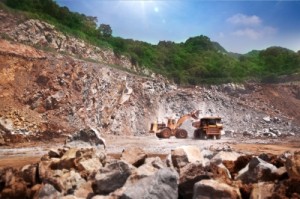 The BHP Mitsubishi Alliance (BMA) joint venture, which runs half a dozen coal operations, said they had begun consultation with the employees of the mine to ensure the future viability and competitiveness of its operations. A company review found that there are more workers needed to operate the mine efficiently.
"A recent review of the Saraji mine by the company concluded that a fundamental improvement in the cost base of the open-cut operation is required to ensure that it remains competitive," said BMA asset president Lucas Dow, quoted in a report on The Australian.
"We want to ensure that the Saraji mine continues to operate viably providing ongoing employment in the local region."
The mine produces up to 8 million tonnes of coking coal which is used to make steel. BMA has already closed its Norwich Park and Gregory mines as demand for coal wanes.
According to a Reuters report, hard coking coal contracts have fallen to the lowest record for the first quarter of 2014 at $143 a tonne, down 6 percent from $152 in the fourth quarter of last year.
Australian coal continues to be challenged by slumping coal prices, high cost of labour, and increased royalty obligations, prompting the numerous closures of mines in recent years.
The BMA is the world's biggest exporter of steelmaking coal and the largest private-sector employer in Queensland's coal-rich Bowen Basin, employing more than 10,000 staff and contractors.