Car component makers fear that their industry's time has come to an end after Toyota decided to follow the footsteps of General Motors-Holden and cease all manufacturing operations in Australia.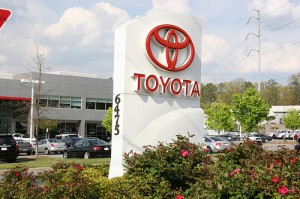 According to the article featured on the Financial Review, Darrin Spinks, Managing Director of Precision Components, says Toyota's exit effectively marks the end of the Australian car manufacturing industry. Mr Spinks claims that if Toyota remained in Australia, the export-focused component makers could have survived the mayhem by quickly adjusting their businesses to the situation.
"You've got to have something unique and something that global car makers require and it's very hard to do that from here," Mr Spinks said.
With about 70% of Precision's output going to the GM Holden plant in northern Adelaide, the future of the entire components sector is hanging in the balance, says Mr Spinks.
"Any chance of there being a just-in-time manufacturing sector for the automotive market in Australia is now a thing of the past."
Smaller car component makers may yet carve out a living by selling into the after-market or the spare parts trade, but it is clear that Toyota's exit has put the final nail in the coffin of the car making component sector.
Bill Sardelis, Commercial Director of Carr Components, says Toyota's decision was to be expected, especially after GM Holden announced in December it would close by 2017.
"It's pretty disappointing, but in the end I wasn't surprised," Mr Sardelis said. "It's the end of the industry. I don't know how companies are going to cope with this."
Car component manufacturers blame policymakers and the flood of imported cars for the downfall of the industry in Australia.
"I would say it's the sheer volume of imports that have come in," said Mr Spinks.
"Yes, it has been hard with the high Australian dollar, but in the end the Australian consumer has about 65 brands to choose from. Australian policy­makers had put in place settings that ultimately triggered the demise of car making in Australia. One minute it's here and the next it is gone," he said.
According to Mr Sardelis, the policy­makers are the ones that should take the blame.
"In the end, they didn't want an industry and they've got what they wanted," he said.