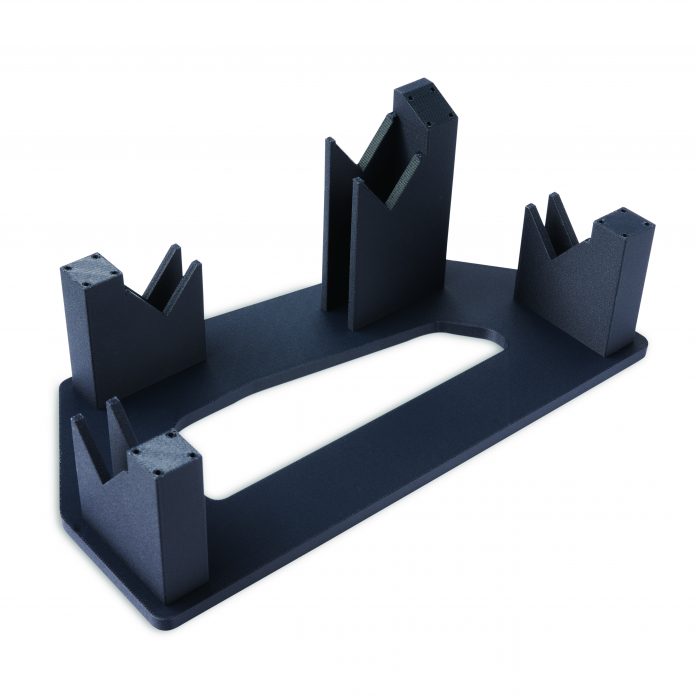 3D printing giant Stratasys has introduced a new ABS-based carbon fibre material for its award-winning line of F123 Series 3D printers, the first composite material for the platform.
Stratasys said the material properties of FDM ABS-CF10, featuring 10% chopped carbon fibre, make it a compelling alternative to metal parts.
According to the company, the material is 15% stronger and more than 50% stiffer than standard ABS, without the weight of metal, and can be printed with a high degree of accuracy.
Stratasys Senior Vice President of Manufacturing Dick Anderson said the FDM ABS-CF10 material, which is scheduled to be available in April 2021, will make carbon fibre much more accessible to the engineering and manufacturing community with high-performance F170, F270, and F370 3D printers.
"There is a reason why manufacturers are increasingly turning to 3D-printed carbon fibre materials," Mr Anderson said.
"It's incredibly strong, versatile, and lightweight. We want to enable all our FDM customers to take advantage of those material characteristics.
"Introducing FDM ABS-CF10 is a significant step in growing 3D printing's presence in the global manufacturing industry."