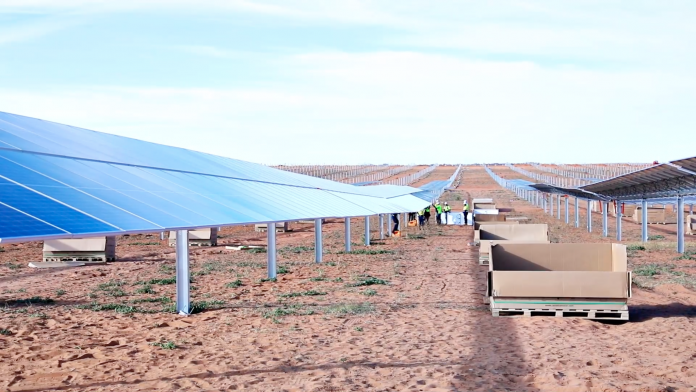 Media Release
Mars Australia, the company behind some of the nation's most beloved brands including MASTERFOODS™, PEDIGREE® and M&M's®, today is making the transition to using renewable electricity to offset 100% of the power at its six factories and two offices in Australia.
Marking a key step in advancing Mars' global Sustainable in a Generation goals to reduce its global greenhouse gas emissions by 27% by 2025 and 67% by 2050, today's news underlines $USD1B commitment the company made in 2017 to reduce its environmental impact.
The launch and now commencement of generation of the Victoria-based Kiamal Solar Farm developed by renewable energy Independent Power Producer (IPP) Total Eren follows announcements from the Federal Government to modernise Australian manufacturing. With over 100 years' history operating in Australia, Mars recognises that switching to renewable electricity increases operational efficiencies and is better for the planet.
Mars was also one of the first companies to join RE100. With more than 280 members, RE100 is the world's biggest renewable energy initiative for major corporations. Led by The Climate Group in partnership with CDP, the initiative encourages companies to switch to 100% renewable electricity.
Bill Heague, General Manager Mars Food Australia, said, "I am proud to announce that we are making the switch to 100% renewable electricity. At Mars, we believe business, government, and individuals must work together to take meaningful action on climate change. This move ensures we are playing our part to create a better world for future generations.
"We know consumers want to see action on climate change. With the majority of Mars products enjoyed by Aussies being made here, our transition to renewable electricity not only makes sense for our business and the planet, it also means Australians can feel even better about buying Mars products – and that is something I am personally thrilled about."
Kevin Rabinovitch, Mars Global VP Sustainability said, "Climate change is one of the most urgent issues of our time, and we recognise Mars has a responsibility – and opportunity – to improve our impact on the planet. Australia is important to Mars, and our switch to 100% renewable electricity locally supports Mars' global transformation to reduce our emissions as part of the Sustainable In a Generation plan. I am proud to have worked with our amazing Associates in Australia to make this switch and excited to see where the market can go next."
Greenpeace REenergise Campaign Director, Lindsey Soutar said, "Mars has become one of the first Australian companies on its way to hitting its 100% renewable electricity goal with a major power purchase agreement, that will see all its power needs met by renewable energy from Victoria's largest solar farm, switching on today."
"Mars is shifting the dial on corporate renewable energy commitments and showing that stepping up to tackle emissions isn't just good for the climate – it's a sweet deal for business too."
RE100 Australia Coordinator, Jon Dee said, "Mars was one of the first RE100 pioneers to sign a power purchase agreement here in Australia. By sourcing 100% of their electricity from renewable sources, Mars isn't just reducing its impact on the environment, it's also setting a great role model for other companies. Last year Mars consumed over 85GWh of electricity in Australia. In light of Australia's fluctuating energy costs, it's a sound business decision for Mars to invest in that amount of solar power. Other companies in Australia need to follow that lead."
Michael Vawser, Asia Pacific Regional Director of Total Eren said, "The Kiamal Solar Farm is a unique project, not only because it is the biggest Solar Farm in the State of Victoria but also because it is backed by four Power Purchase Agreements (PPAs) and one large-Scale Generation Certificates (LGCs) contract, all to highly valued companies: Mars Australia, Alinta Energy, FlowPower, Zero Emissions Water and Origin Energy. We are very pleased to be able to play a role in reducing Australia's carbon footprint and increasing the ratio of renewable energy in the country for the benefit of such pioneering and responsible industry players. My team and I look forward to providing more competitive renewable energy to the public and private sector in Australia and throughout the Asia Pacific region."