PacBrands, the company behind brands such as Bonds, Berlei and Holeproof, reported a net loss of $219 million for the six months to the end of December, after posting a profit of $64.3 in the previous first half.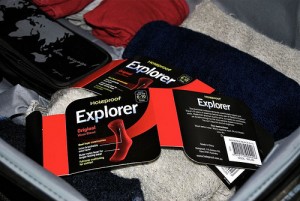 The sharp decline in Australia's manufacturing and resources sector has caught up with another in the long line of struggling businesses, with Pacific Brands reporting a $219 million loss after reducing the book value of its workwear division in the face of reduced demand by a staggering $242 million.
According to the article on the Australian, the company's loss was driven by $219 million in one-time charges, including $242 million in write-downs on the goodwill of brand names in the workwear division due to reduced demand from manufacturing, construction and resource sectors.
Chief Executive John Pollaers said the closure of a series of high-profile plants has had an adverse impact on the company which owns the Yakka and King Gee brands.
"First of all, small to medium enterprises fell away, then the big industrials, and that really started to bite around the election when we thought it might get better, but it's just gotten worse," he said.
"Now that we're seeing plants close and people are talking about the collapse of manufacturing, it's a real issue for us to contend with."
The charges booked against the workwear division bring the total of restructuring charges booked at PacBrands to about $1.3 billion – more than the $1.25bn private equity players CVC Asia Pacific and Catalyst Investment Managers sold it for when they listed the company on the Australian Securities Exchange in 2004, three years after buying it for $730 million.
However, the company has registered an increase in revenue by 2.7% to $656.3 million, mainly down to the increase in sales from the Bonds and Sheridan brands.
"I'm pleased that there have been clear signs of strengthening performance, particularly on our biggest brands," Mr Pollaers said.
"Sheridan is in growth, and that's something we couldn't have predicted even 12 months ago… had this accelerated downturn not happened, then workwear would probably have been OK."
Mr Pollaers was coy on the prospects for the full financial year, saying that they expect a "continuation of challenging and variable market conditions", despite of their prediction for marginally higher sales volume than last year.
PacBrands declared a dividend of 2c a share, fully franked, down from 2.5c a share paid in the previous first half.